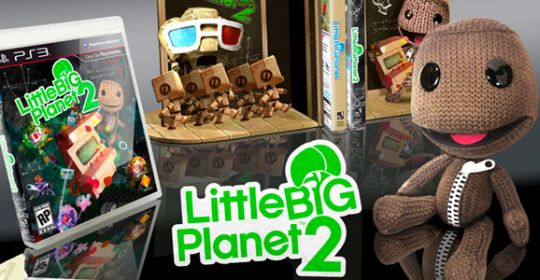 A great philosopher once said, "A delayed game is eventually good, but a bad game is bad forever."
Back in the day, before online gaming was an integral part of the culture, Miyamoto would have been entirely correct. And so while I don't think it's possible for Media Molecule to make a bad game, they don't want to rely upon patches to fix problems that could have remedied before LittleBigPlanet2's release.
Alex Evans, the head man over at Media Molecule, told Joe Anderson of VG247 that LBP2 is being delayed until 2011, because not every PlayStation 3 owner has internet access, meaning downloading patches would be out of the question.
"Like LittleBigPlanet, we will be supporting the game with patches, updates and whatever, but you have to realize right from the beginning that there are those people who don't have online and that is why we decided it was the right decision to delay the game," Evans said.
Evans said that having a few extra weeks to work on the game would make it worth the wait.
"We respect people don't have online and don't want to patch their game to get the full experience," he said.
Evans apologized to fans, saying "I'm really sorry the delay frustrated people, even us, I mean I really wanted to get this game out for Christmas so hard. We pushed ourselves but realized with just a few more weeks we could make it perfect."
Originally scheduled for a November release, there is no word on the specific date we can expect to see the game on shelves.
[VG247]