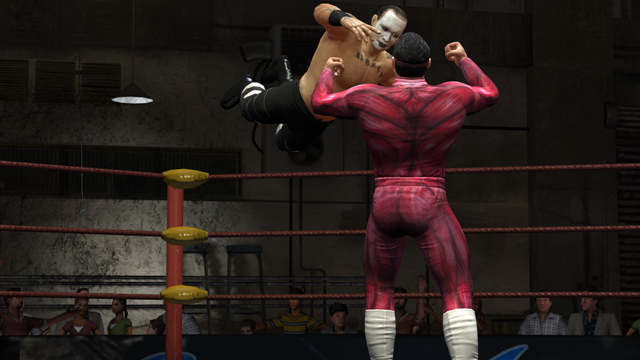 Wrestling fans who annually whet their appetites with the WWE franchise will have a new option this summer, as the high-flying world of Mexican wrestling comes to consoles with Lucha Libre AAA: Heroes Del Ring. I was shown a brief demo of the Xbox 360 version at E3, and what I saw looked surprisingly fun.
The rich history of Lucha Libre is represented very well here, as Immersion Software and Konami have done their homework and it shows. The game walks the player from Lucha Libre's humble beginnings to its current state as the most popular form of wrestling in Mexico. It explains things that many have questioned, such as why Lucha Libres never take off their masks even outside the rin or how a "Mask vs Mask" match could end someone's career. This attention to detail is apparent in the gameplay as well, as it seems to capture the Lucha Libre style very well.
Veterans of wrestling games will not have to worry about adapting to an all-new control scheme; Heroes Del Ring is very comparable to the Smackdown vs Raw series in its button layout. The only main difference is the strategy in how to approach a match: fans of WWE's Undertaker or Mark Henry won't be able to bring their strategies to this game, as there aren't many 7-plus-foot, 300-plus-pound luchas. These wrestlers are fast, high-energy, and high-flying warriors, and that might be the hardest part of adjusting.
What piques my curiosity the most is the create-a-Lucha section. It doesn't look as complicated or as in-depth as the WWE games, but what I did see looks like it will keep create-o-philes busy customizing their new original Lucha. Multiple mask designs, pants/trunks designs, shirts, and other items allow players to go crazy with creation. Create-a-Wrestler is easily the most appealing part of other wrestling franchises in my opinion, and I don't see Heroes Del Ring being any different.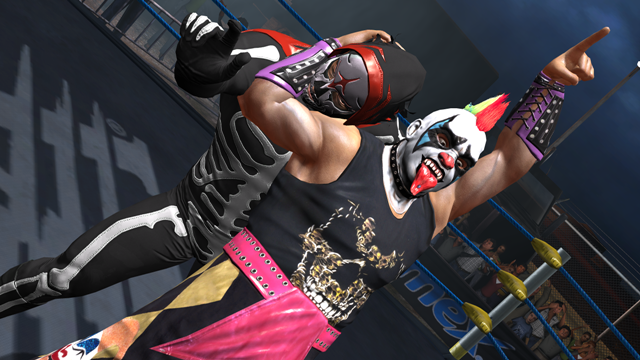 It will be interesting to see how the game stacks up to the current wrestling juggernauts, but there's no denying that AAA Lucha Libre: Heroes Del Ring has a chance to compete for the attention on wrestling fans. Will it claim the title, or will it become the Backbreaker to WWE's Madden? We'll see when the game is released on August 10th.