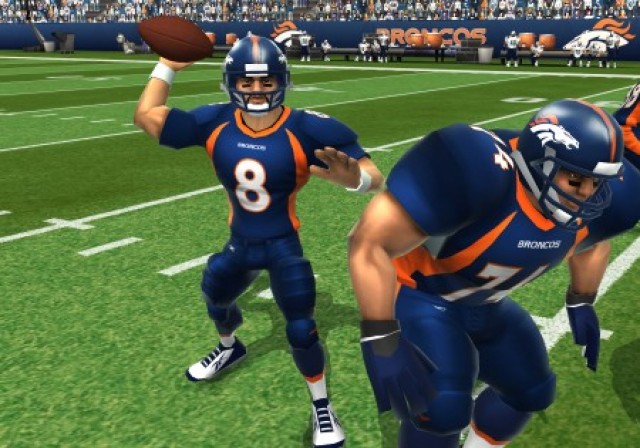 EA announced today that an arcade version of Madden NFL 2010, appropriately named Madden NFL Arcade, is coming for XBLA and the PSN Store. The game will follow EA's previous arcade sports release, NHL Arcade 3 on 3, as a 5 on 5 arcade experience.
The game will have a "unique art style" and feature all 32 NFL teams for play. The game uses an altered set of rules for play: First team to 30 wins, each team only receives four downs to drive the ball down the 60 yard field, and there are no penalties or field goals. The game also featues "Game Changers," a la NFL Street and NBA Street's Gamebreakers, that will allow a team to try and turn the tide of a match or widen the lead.
Also featured is online play, four person co-op on one console, leaderboards, and achievements/trophies. Madden NFL Arcade releases this December for $15 on PSN or 1200 Microsoft Points on XBLA.