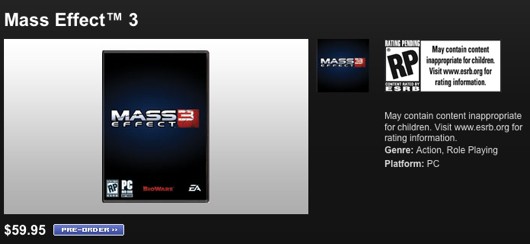 Earlier today, the EA Store listed and then quickly yanked Mass Effect 3 for pre-order on the PC, Xbox 360, and PlayStation 3.
The listing not only confirmed the existence of the game, but also had with it a description that gave away the main plot of the third installment of the sci-fi space opera series. The description states that "Earth is burning" and it is up to Commander Shepard to gather the races of the galaxy for "one final mission" against the machines striking from beyond known space.
It read fully like this:
"Earth is burning. Striking from beyond known space, a race of terrifying machines have begun their destruction of the human race. As Commander Shepard, an Alliance Marine, your only hope for saving mankind is to rally the civilizations of the galaxy and launch one final mission to take back the Earth."
No release date was put on the listing, but the game was priced at $59.95. This can pretty much all but confirm rumors that Mass Effect 3 is indeed the BioWare game that has been teased for weeks and will be officially revealed at tomorrow night's 2010 Video Game Awards on Spike.
Since it has been pulled, the spot on the EA Store where Mass Effect 3 once stood now reads "TBD".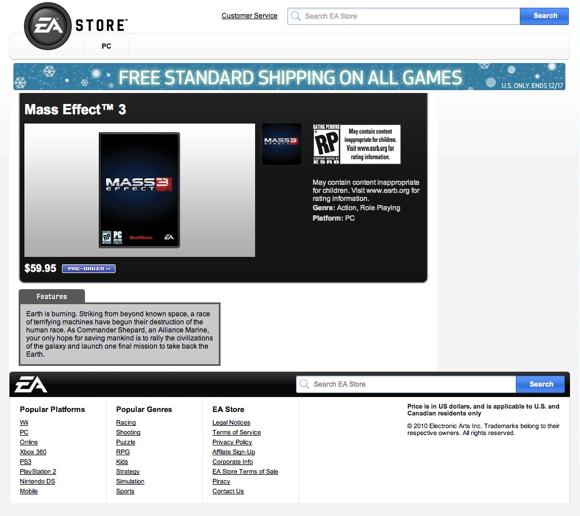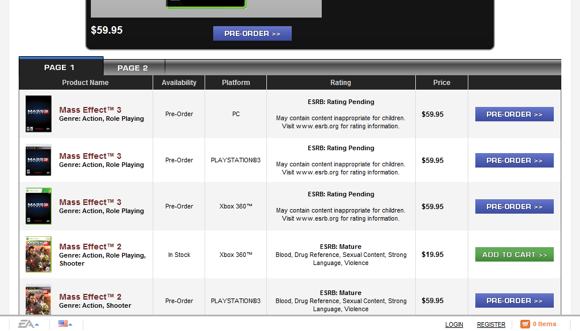 [EA Store]