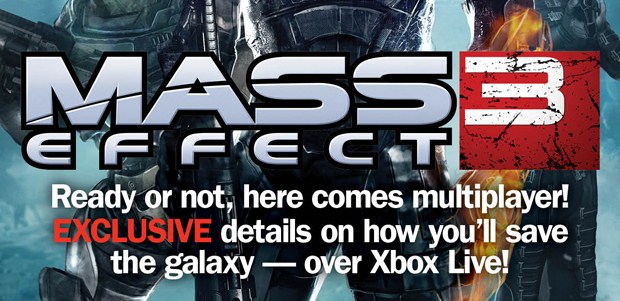 After months and months of speculation, the cover reveals for the next issues of both U.S. Official Xbox Magazine and Australia's PC PowerPlay have confirmed that Mass Effect 3 will have a multiplayer component.
The two magazines have interviewed series producer and Mass Effect 3 Project Director Casey Hudson regarding "the decision to go multiplayer in the epic battle for the galaxy," according to PowerPlay.
Neither magazine have given any clear details on what the multiplayer will entail in their teasers, though OXM will have screenshots of the new mode and explain how the multiplayer actually works with the single-player campaign. The magazine also features an interview with Mass Effect 3 Lead Writer Mac Walters.
After the news broke, Casey Hudson himself took to Twitter and provided some clarity on what the multiplayer will be.
"Yes, co-op MP missions for #ME3: they're real, and they're spectacular," tweeted Hudson. "Rest assured it's nothing of what you've feared. More soon…"
Mass Effect 3 is slated for a March 6, 2012 release for the Xbox 360, PlayStation 3, and PC.
Be sure to check out the full covers of both magazines below.