Time slows, and the precision of bullet-time gunplay reflects alcoholic, pill-addicted Max Payne's focused determination in a narrative of personal redemption, and an existence he perceives as out of control – thrown to the wind, yet gripped like a vise.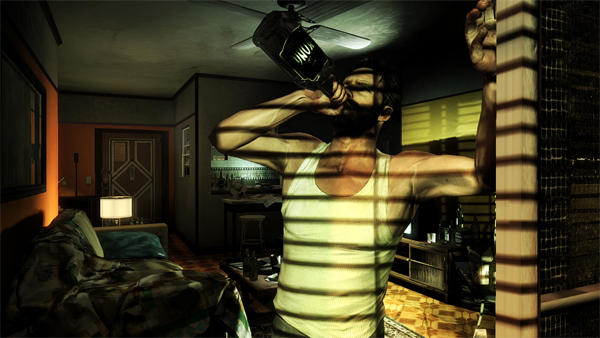 There's nothing superfluous here. No distractions. Max guns his way forward and tells his tale. Each firefight is a sentence, a paragraph, a page in the story, punctuated by spotlighted death throes of overzealous gang members, machismo drug-runners, and the shadiest sorts of deal-makers; the ellipsis of bullet holes slowly punched into each lifeless body always reminds us that there's more to come…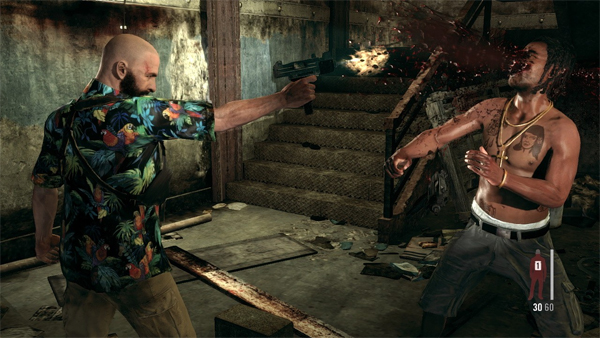 Max Payne's life has devolved into wayward substance abuse and violence – both practiced to perfection. Pop a painkiller, take cover, pick off hostile mercenaries like the little ducks in a shooting gallery. Leap forward, slow time, discharge round after round into a field of helpless targets. Hit the ground, roll over, finish off the last of them from Max's back. It's the artist's canvas; the athlete's "zone." Flawless execution.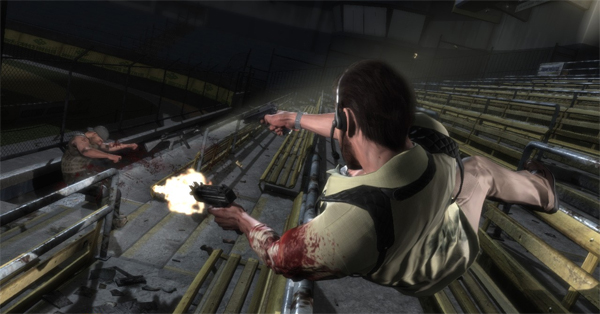 Every hair-trigger reaction, high-speed chase, and extravagant coup de grâce epitomizes the action genre. Nothing detracts. Adrenaline is drip-fed like morphine; it makes each violent scene feel like your birthday. Luxury high rise: violence. Yacht party: violence. Soccer stadium: violence. Hoboken bar: violence. To each, the response is an emphatic "YES!"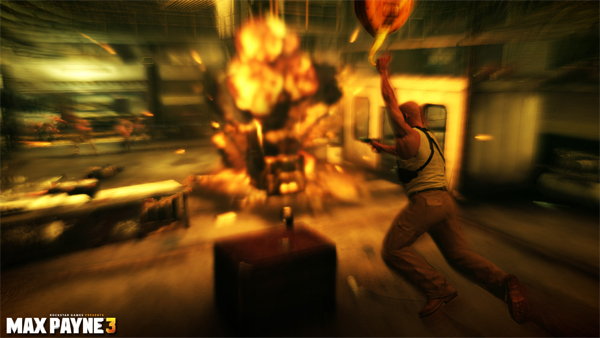 Max Payne drinks more scotch, pops more pills. The camera blurs and tilts under scan lines and chromatic aberration.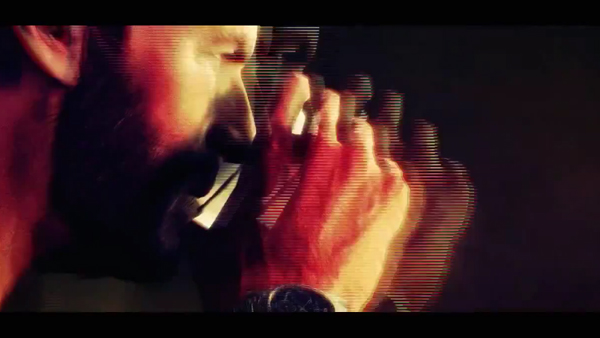 One could easily blame Max's desensitization and detachment, his bitter resentment, on the murder of his wife and daughter – the family he failed to save. Having had no control over his past, Max submits his life to the hands of fate. He calls himself a "dumb-move guy," and hits every roadblock head first, with no regard for his own well-being.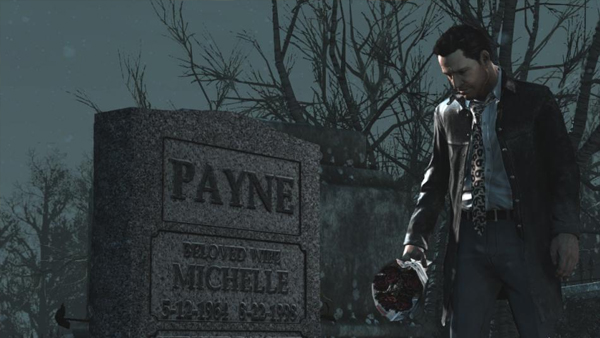 "The mission was screaming 'suicide,' but I didn't give a damn."

-Max Payne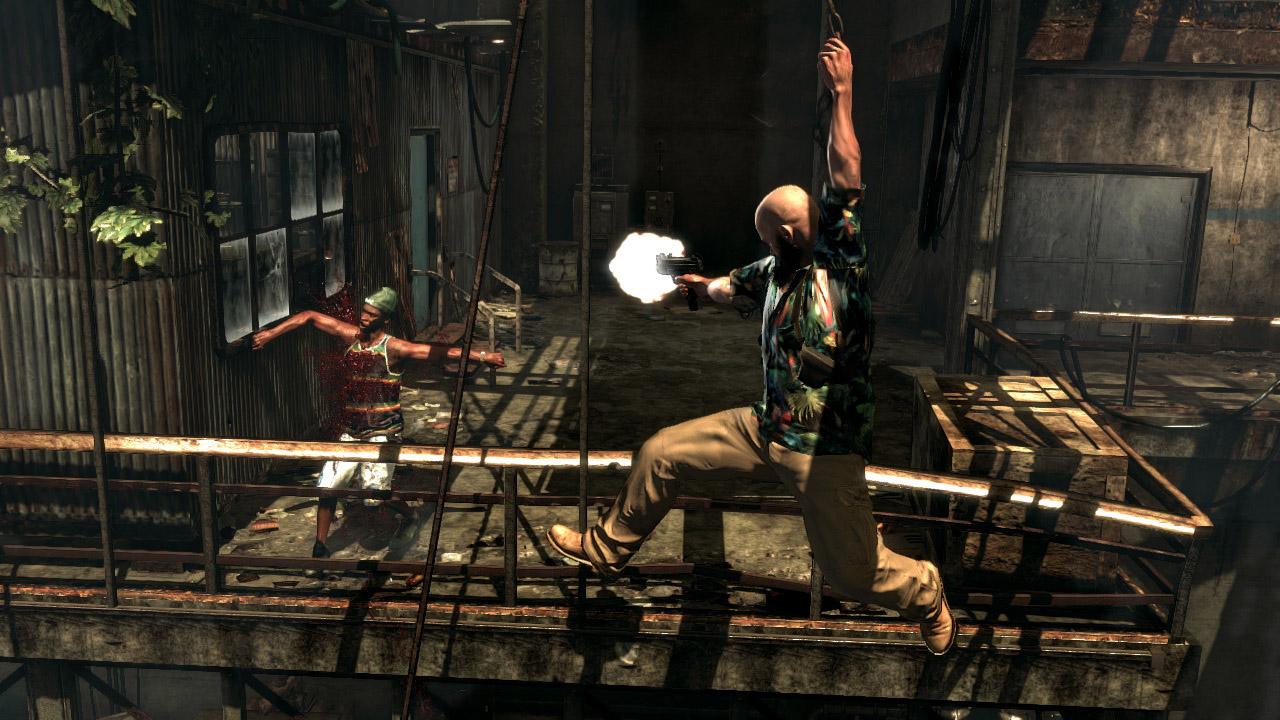 Moment to moment, though, Max is in complete control. Max narrates and the action obeys, his words flashing across the screen in emphasis, driving play forward. Split panels reveal every perspective at once. Nothing escapes the hand of the director. Nobody escapes the trail of Max's bullets. Even his own death – a player's occasional slip-up – is a minor, albeit gruesome, postponement.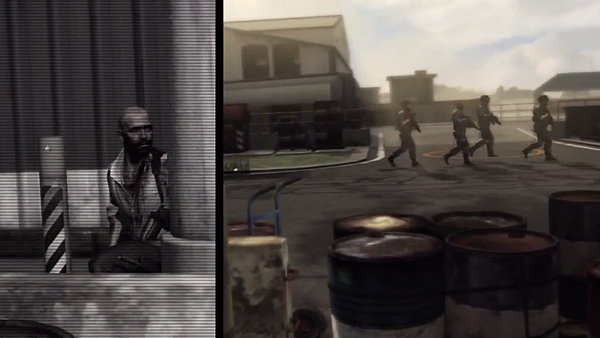 Max Payne's death wish manifests as self-absorbed, faux-heroism. He relentlessly pursues the "bad guys" despite an unclear understanding of the bigger picture. Though he may never harm a civilian, Max fights to save people not out of honor, but for retribution. For his own redemption. To heal.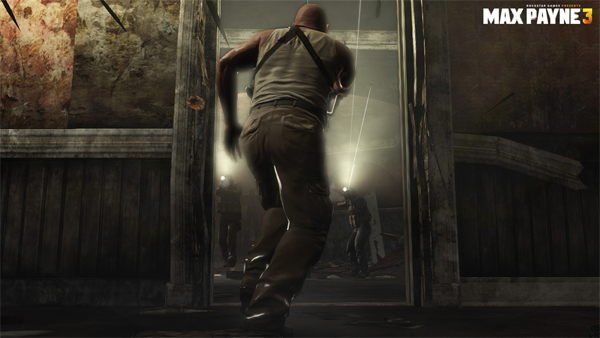 Max Payne 3 is the the sale of a killer into a world of violence, and the cathartic administration of lead-based medicine. Max leaves a part of himself behind, players deftly wash the gutter of his life clean, and Rockstar Games does a company called Remedy proud.