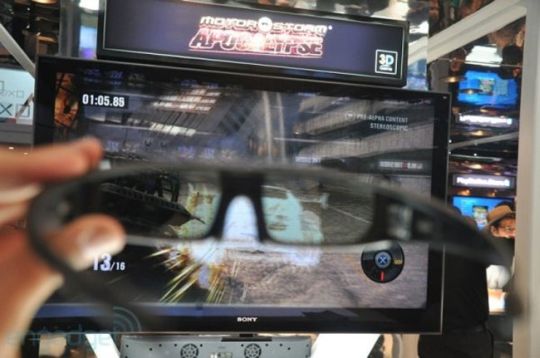 In an interview with Mark Milian of CNN, Phil Spencer, the corporate vice president for Microsoft Game Studios, said 3D gaming just doesn't work yet.
Spencer told Milian he didn't see 3D gaming as being accessible for most people.
"People just don't really have TVs in their house right now that are going to do 3-D in a way that's going to work," he said.
And he's right. For as much as the general public has bought into the 3D gimmick at the box office, it's not helping the sales of 3D televisions. It's a lot easier to convince people to pay an extra three bucks for some goofy glasses at the movie theater, but it's a whole other thing to take the monetary plunge for a brand new television.
Nintendo's making things a lot easier with the 3DS. You don't need any glasses to get the effect. And Spencer told Milian he likes that.
Sony, on the other hand, is making it rather difficult to get the 3D experience out of the PlayStation 3. The games that will do 3D still require you to have a 3D TV of your own — a pricey investment for something that doesn't make or break a game.
"As a corporate mandate, I don't need to sell you a new TV. That's not part of my business model. Other companies maybe have that part of their business model. I don't," Spencer said.
Milian mentioned this as being a likely reference to Sony.
Spencer did make note of the 3D version of Batman: Arkham Asylum, saying there was an option for those who want a 3D experience on the Xbox 360.
"Clearly, we're not going to ignore 3-D. I think it is something that will play a role in entertainment," Spencer said.
To read Mark Milian's entire article, click here.
[CNN]