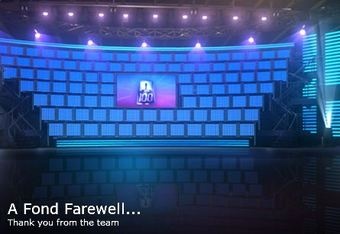 Microsoft has confirmed to Kotaku that they will not be bringing a third season of 1 vs. 100 to Xbox Live and that the game will not be returning.
"When we started on this journey, we knew we were creating an entirely new genre of entertainment that would be a continually evolving concept," said Microsoft Game Studios general manager Dave McCarthy "We're very proud of the '1 vs. 100' team and their accomplishments, and are excited to apply what we've learned to future programming."
The 1 vs. 100 team will now be "focusing their skills and applying the technology used to develop "1 vs. 100" to new projects that will be unveiled in the future," according to Microsoft.
At its height, 1 vs. 100 hosted over 100,000 players at a time where a single contestant would try to outlast a mob of 100 in a series of trivia questions, with all others competing in the audience to get themselves into either the mob or the hot seat as next contestant.
[Kotaku]