Missed Microsoft's press conference this morning? Don't feel bad — you're not alone! Luckily, you can read our recap of this morning's show and still have time before watching Sony's conference LIVE this evening with Gamernode! Here's what you missed.
Microsoft opened the conference with a live-action trailer for Halo 4, followed by an on-stage demonstration. The demo showed the Chief in a lush jungle as a UNSC ship crash lands nearby. The Chief made his way through the jungle, and encountered a few Covenant Grunts and an Elite.
Demonstrating some new animations, the Elite charged toward Master Chief with an energy sword drawn, but was zapped by an unknown enemy from the treetops. The unknown force was later revealed to be a synthetic creature never before seen in the Halo universe. The Chief went toe-to-toe with the creature and its helper-bot, capable of firing shots and catching the Chief's grenades before lobbing them back.
The HUD has a couple of new improvements — Cortana would appear every once in a while to converse with the Chief, while dropped weapons were indicated with a floating name and ammo count. The demonstration ended with a trailer detailing how Cortana's intelligence is slowly deteriorating and a disembodied voice telling the audience how long he has waited for "this day."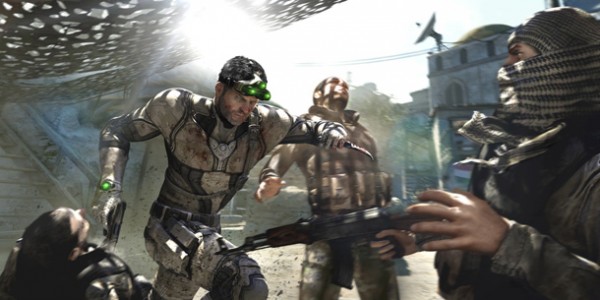 This was quickly followed by the announcement of Splinter Cell: Blacklist, a new entry in the Splinter Cell series following the events in Conviction. A terrorist group is attacking key points in the United States, and giving the US an ultimatum: pull your troops out of our countries, or else more attacks are on the way. A live demonstration showed Sam Fisher being dropped in along the Iraq/Iran border to secure one of the terrorist leaders.
The demo showed Conviction's Mark and Execute in action, as Fisher tagged enemies for a combination execution. Mark and Execute has been rebranded as Killing in Motion, and allows Sam to move fluidly through the environment while killing baddies on the way. As the new head of Fourth Echelon, Sam can also call in for help. The demonstration showed Sam calling in a missile strike to take out an enemy turret.
A new Gears of War: Judgment trailer was shown, with Baird in captivity. This was quickly followed by a trailer for the next entry in the Forza series, Forza Horizon. These videos showed little information, but promised a 2013 release for both titles.
Next up, Microsoft's Yusuf Mehdi took the stage to talk about new content providers for Xbox Live. Nickelodeon, Machinima, Paramount, and Univision will all be joining, as well as the NHL and NBA. The ESPN app will also be upgraded and allow users to watch ESPN, ESPN 2, ESPN 3, and ESPN U live through their console. Mehdi also talked about a new app called Xbox Music. Somewhat of a re-launch for a music store on Xbox, Xbox Music will replace Zune and allow access to all your music through your Xbox, PC, and Windows Phone.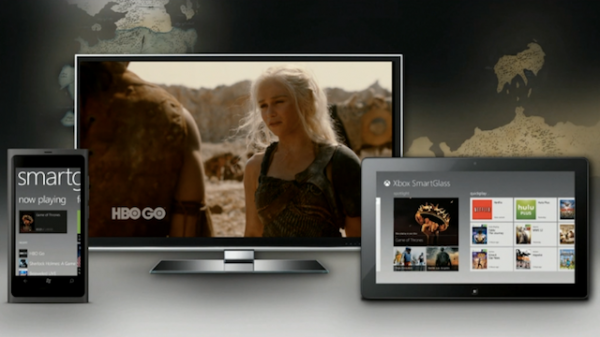 Microsoft then unveiled their plans for connecting technology through a program called Xbox SmartGlass. SmartGlass connects your 360 to your PC, tablet, or phone and offers a "more immersive" experience when using your Xbox. Simple examples featured starting a movie on your tablet, then sending your progress to your Xbox to continue playback on the TV screen. Your tablet's app will then update and show cast information, characters, and other background information.
Another example showcased Game of Thrones, offering a map of the world on the tablet while you watched the character's progress on TV. Developers can also incorporate SmartGlass into games — draw and create plays in Madden '13 on your tablet or scan objects in Halo 4 to view schematics and learn more on your phone.
Then there was a new demonstration for Tomb Raider. The demo featured Lara using her bow as a primary stealth weapon, allowing her to pick off enemies from a distance without alerting the others. Environment and cover is also destructible — water barrels Lara was hiding behind exploded after a bit of gunfire. The demo ended with Lara using fire arrows to burn down enemy cover and send them into a panic.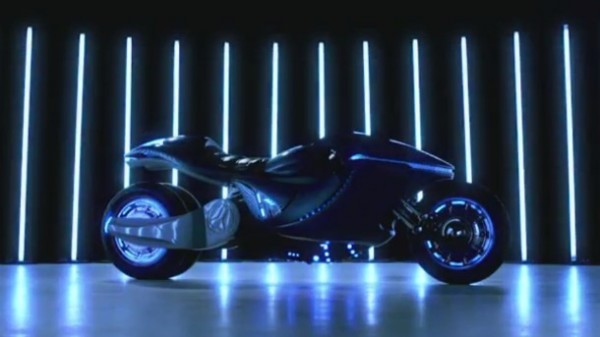 We then saw short teasers for new third-party games. Signal Studios revealed Ascend: New Gods, a bloody action game that looks similar to the God of War series. Twisted Pixel hinted at their next title, LocoCycle, featuring a KITT-like motorbike named Iris. Closing out this section was Matter, which appears to be a cross between Marble Madness and Portal.
A new trailer for Obsidian's South Park: The Stick of Truth was shown. In the game, you are the "New Kid," and must aid Kyle, Stan, Cartman, and Kenny in saving South Park from horrible evils. Matt Stone and Trey Parker then came out to riff on Microsoft and also talk about how pleased they are with production. Obsidian is aiming for a 2013 release.
Usher then took the stage to unveil Dance Central 3. Usher performed his new single and highlighted some of the real dance moves in the game. Yes, this is a real thing that happened.
Microsoft then ended their conference with a demo for Call of Duty: Black Ops 2. The demo mission "Prom Night" showed a team of soldiers escorting the Madame President through a warzone in downtown LA. A new gun allowed the player to shoot through walls and armor to take out enemies in cover, as well as send in mini drones as suppressing fire.