Microsoft Studios may just be a publisher to keep an eye on this E3. While we're aware of a flood of XBLA releases on the horizon, the publisher's big-name console release lists is looking a little thin. What does that mean? Well I'm hoping it means that we're in for a big surprise from Microsoft this E3: a promising new IP or an entry in a blockbuster franchise. Whether or not Microsoft has something hidden up its sleeves; there will still be a smattering of interesting titles for the company's digital platform, as well as that trump card that we all know about. Let's review some of what we're expecting from Microsoft Studios this E3:
Fable: The Journey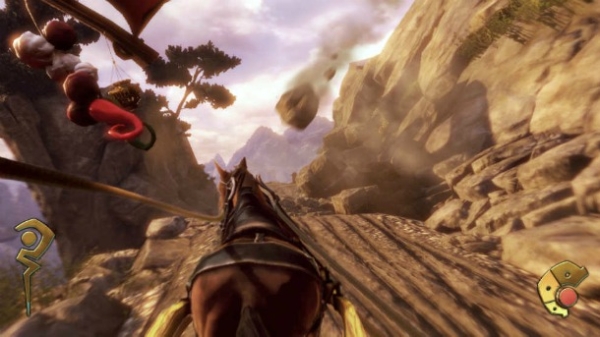 Fable: The Journey is the result of that Microsoft's invitation to Lionhead Studios to make a Kinect-centric game for the core gaming audience. We saw last year how players will use Kinect to hold reins and conjure spells, but one thing in particular caused disinterest among Microsoft's intended core audience: the game looks to be on-rails, and most veteran players demand freedom of exploration. Immediately, Peter Molyneux apologized for the demo, claiming the on-rails segment we saw was not indicative of the main game.
"I'll just state on record now that Fable: The Journey is definitely not on rails," Molyneux promised, and called the on-rails demo "a horrendous mistake." If Microsoft is billing Fable: The Journey as a Kinect game to truly resonate with the core audience, then the non-rails reality of the game must be highlighted at the show in a new trailer and demo. Give us the ability to explore and that, in conjunction with the interesting Kinect spell-casting; this might just make Fable: The Journey the Kinect game that the core audience has been waiting for.
Forza Horizon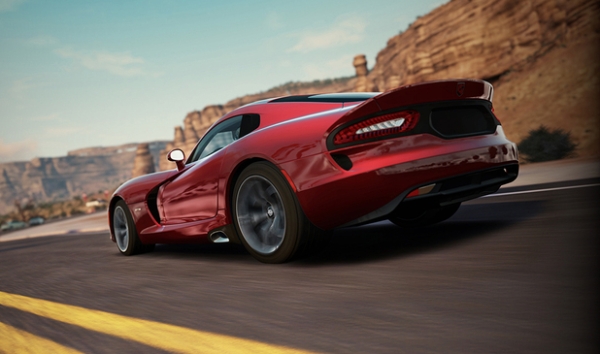 Coming from Playground Games, made up of industry veterans from defunct Bizzare Studios and Codemasters, Forza Horizon marks the first time that Turn 10 hasn't been at the helm of a Forza game. We don't know much about Forza Horizon right now, but public speculation has been rife. Coming fresh off of last year's Forza 4, Horizon looks likely to be a spin-off, but of what nature?  Turn 10's Dan Greenawalt speaks of an idea that Playground has been passionate about bringing to life: could Playground Games be taking the Forza franchise off the racing track for some open-world racing? Horizon looks like a new spin on the Forza franchise, so expect plenty of details this E3 nailing exactly what that new spin will be.
Dust: An Elysian Tail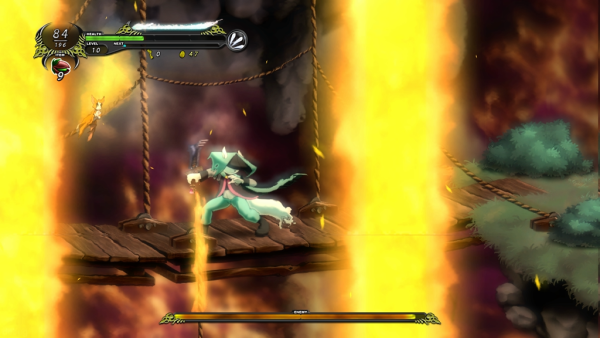 A fantasy-themed side-scrolling beat 'em up? That's fine, but the arresting thing about Dust: An Elysian Tail is its elegant art style. Made by just one man and painstakingly hand-animated, it's no wonder that this game has been catching eyes and turning heads at every trade show at which it's appeared. Dust: An Elysian Tail was originally slated for release on Xbox LIVE Indie Games channel, but was awarded a publishing contract after winning Microsoft's 2009 Dream.Build.Play Challenge. There's no doubt that this game looks fantastic and that the art style perfectly encapsulates the elegant fantasy themes on which the game is based, but looks don't count for everything in this industry. I'd like to see Dust: An Elysian Tail prove itself in its RPG and combat systems with plenty of hands-on time at E3 2012.
Wreckateer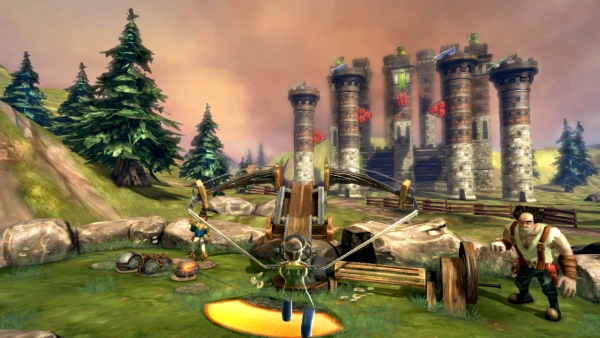 There's enjoyment to be had in destroying something with a well-placed shot, and that's the kind of primal joy that Iron Galaxy will be tapping into with the XBLA game Wreckateer. Wreckateer sets up a world of structurally unsound buildings and gives the player a ballista to knock them down using Kinect's bodily recognition.
Iron Galaxies' own Dave Lang described Wrackateer as, "Angry Birds meets Boom Blox with some Burnout Crash Mode sprinkled in." Given Microsoft's focus on integrating Kinect into as many of its digital offerings as possible, I think it's quite likely that we'll see a little bit of Wreckateer this E3.
Crimson Dragon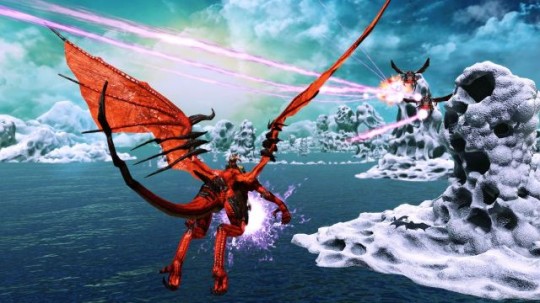 Another XBLA title focused on Kinect control, Crimson Dragon is an on-rails shooter… with dragons. If this sounds at all similar to Panzer Dragoon, it's because both have sprung from the imagination of Yukio Futatsugi. In addition to motion-controlled dragon dogfighting, players will be able to customize their mounts, giving them new skills and weapons. If Microsoft can show off some tight motion controls in the game, as well as an engaging framework around it, then Crimson Dragoon might well be worth the notice.
The truth is that for Microsoft to have success with Kinect within the core audience as intended, the publisher needs to deliver something that goes above and beyond what players can do with traditional gamepads. If Microsoft wants to win over this audience, then its Kinect games can't simply substitute motion controls for buttons and analog sticks – players must be given an entirely new experience. We're looking forward to seeing what Microsoft has that will prove Kinect's relevance and gaming capabilities at this year's E3.
Halo 4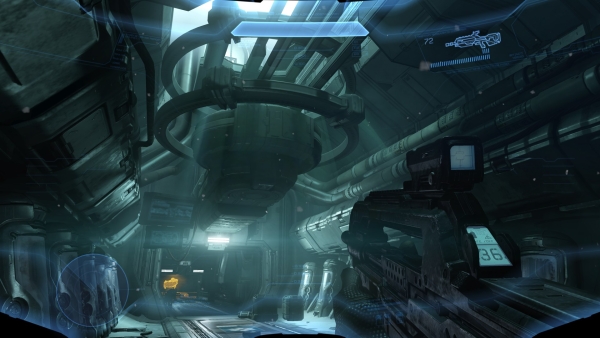 Like it or loathe it, you can't deny that Halo 4 will be big news at E3 this year. Halo is more synonymous with Xbox than any other franchise, and the impact that the series has had on the FPS landscape is seen in abundance to this day. The recent announcement of some of the game's multiplayer details has me sitting up and taking notice for more of the same, and I'm sure E3 is going to deliver. Halo 4 will no doubt be Microsoft's centerpiece at this show, so I'm expecting story details, plenty of multiplayer details, a new trailer, and perhaps even some hands-on play time.
Give us a trailer with some of that majestic sci-fi punch that the Halo franchise is so good at delivering. Detail this upcoming multiplayer and set out how it's going to define itself against the extensive backdrop of military shooters. I'd like to see Microsoft and 343 Industries really play to Halo's strengths at this year's E3.
Don't forget to check out the other entries in our E3 2012 Company Spotlight series! Click here to read the rest!