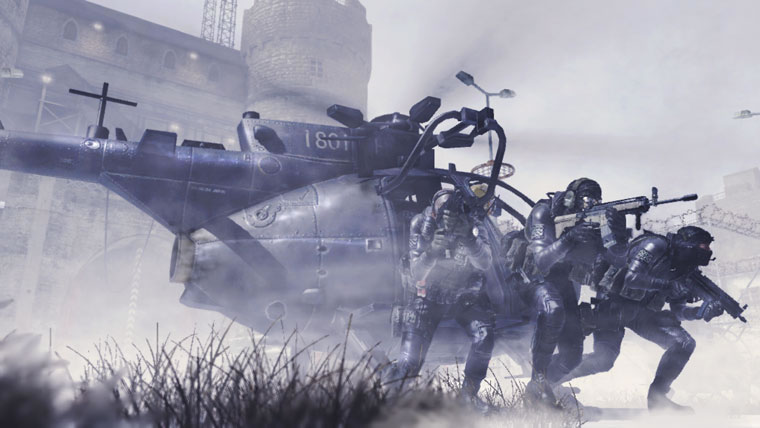 Infinity Ward has caused quite a stir over the implementation of their own online infrastructure known as IWNET and removal of user-based dedicated servers for Modern Warfare 2. Angry comments and a petition with over 135,000 signatures urging Infinity Ward to change back to dedicated servers have been all over the web since the announcement.
The worst isn't over for the developer of Modern Warfare 2, as Gamers Nexus user Lelldorianx has laid out and is attempting to implement an "official" boycott for the game. In it the writer has laid down ground rules for anyone on the boycott to follow in order to achieve a level of success.
"After reading several hundred comments across multiple collaborative news sites (like N4G.com), I've come to the conclusion that reporting it in an unbiased manner is not the way to help the community – it's time to take action," wrote Lelldorianx.
Here are his/her outlitnes for the Modern Warfare 2 boycott:
"1. Cancel your pre-orders immediately, do not buy Modern Warfare 2, do not recommend buying Modern Warfare 2.
2. [Bobby] Kotick likes publicity – good or bad. Cease all participation on the Infinity Ward Forums. Abandon them like they abandoned us. Do not even flame, just disappear.
3. Do not talk about Infinity Ward, Activision, or Modern Warfare 2 unless it is referencing this boycott.
4. There's no need to kill the messenger, but we could at least load him (FourZeroTwo) with loads of messages to take to his King. Wouldn't it be funny if hundreds of thousands of gamers emailed FourZeroTwo a personal boycott message? Just saying, you can find his email address on his site…
5. Don't buy future Infinity Ward publications until we receive what we want: what we've always had.
6. Use one of our collected IW Boycott Signatures in all forum accounts (found on the IW forums, credit due where it is deserved)."
The writer then added his/her feelings on this boycott's impact.
"A failed delivery has often been the death of development companies, while IW and Activision are large and strong, a well-placed blow to the chest might just knock the wind out of them enough to remember their audience," stated Lelldorianx. "Even if MW2 sells well, displeased gamers will not purchase future games from the duo, making a stronger impact than we ever could with just this one title. Think forward, not just about MW2."