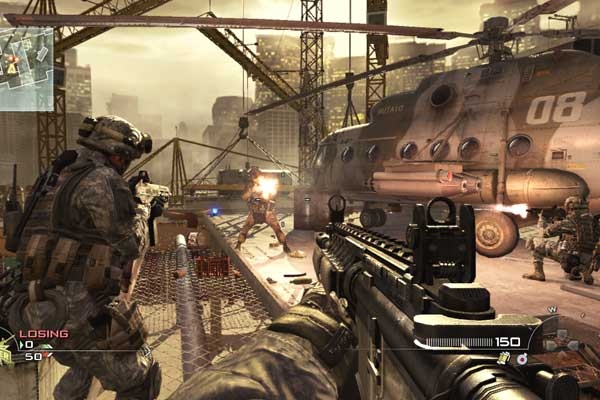 The trend-tracking aficionados at VGChartz have released their initiatory figures for the launch of Modern Warfare 2. Unsurprisingly, the game has obliterated day one sales numbers with a whopping 7 million copies sold and is set to nab the throne of the most successful game launch of all time.
The Xbox 360 emerged on top with roughly 55% of sales, followed by 33% on the PS3 and the final 12% going to the PC. The lopsided numbers may be due to Infinity Ward's infamous decision to yank dedicated server support (along with other crucial multiplayer features) from the PC version of the game; apparently, PC gamers are still miffed about being short-changed–as online game scores and reviews can attest.
VGChartz estimates that if Modern Warfare 2 continues its roll, the total amount of sales after the first week will balloon up to a staggering 10 million, firmly burying Grand Theft Auto IV's launch record of 5.92 million established last year.
[VGChartz]