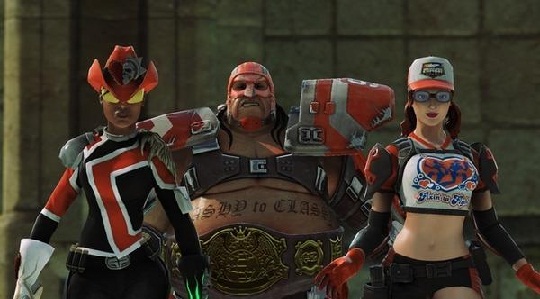 Monday Night Combat was one of last year's most popular Xbox 360 Summer of Arcade games and now it's headed to the PC. Taking a cue from Capcom, the newly-named Super Monday Night Combat is going to be free-to-play.
There will be new characters, classes, uniforms, gears, maps, and game modes. Super MNC developer Uber Entertainment wants to put a bigger focus on strategic team play with less fatal weapons and skills. Uber will also be changing the rules up a bit as teams will no longer have six, but instead five, players on each team.
Uber Entertainment has not discarded the idea of an Xbox 360 or PS3 release for the game, but the type of free-to-play model its working with has not yet been accepted by either console.
There will be an open beta available after the Penny Arcade Expo this weekend and the full game is expected to hit Steam later this year.
[flash width="540" height="337"]http:/www.youtube.com/v/BT_QxNdORsU?version=3&hl=en_US&rel=0"[/flash]
[Kotaku]