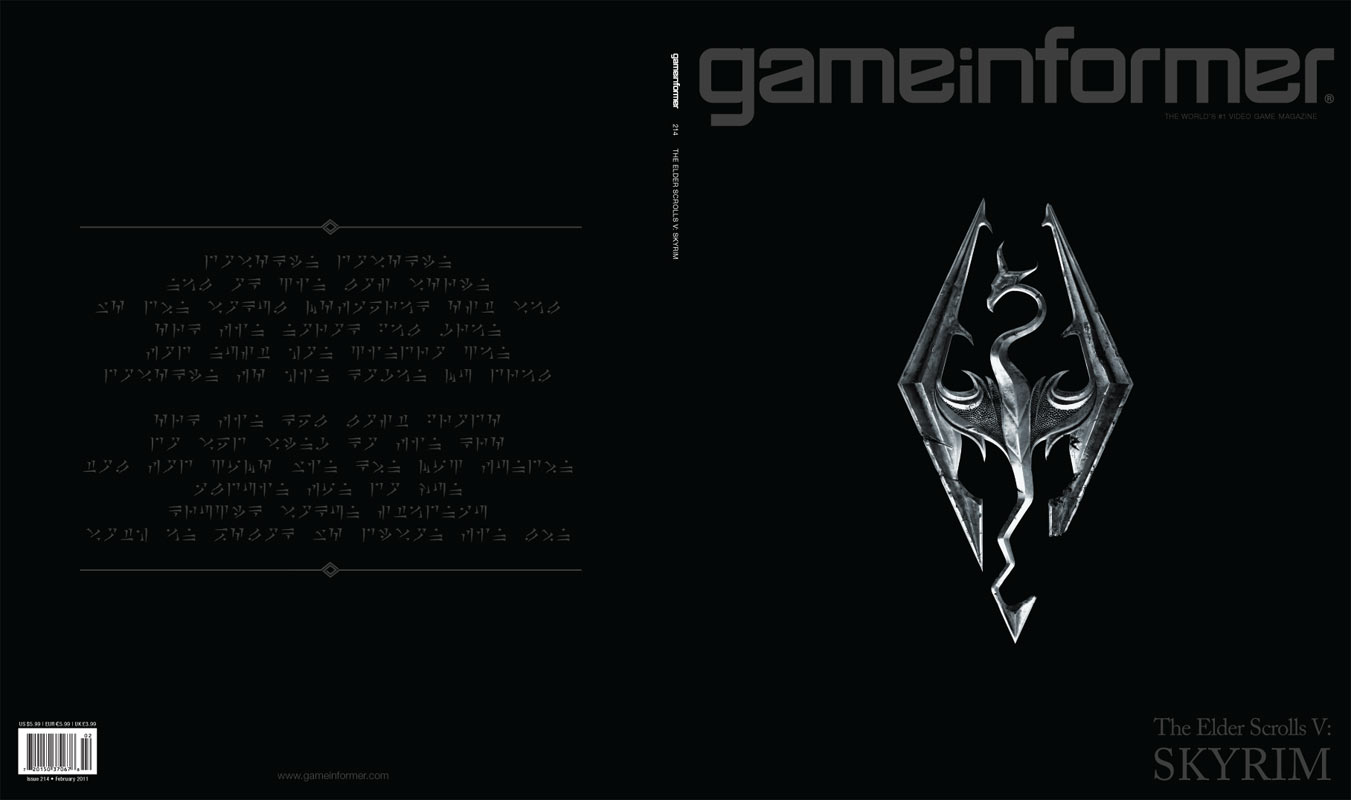 Game Informer editor Andrew Reiner has revealed today that the unannounced sequel he teased yesterday would be in the next issue of Game Informer is the next game in the Silent Hill series.
"The game I was talking about this week is Silent Hill," he tweeted. "Unfortunately, I can't reveal the full name of it yet."
Last year at E3, Konami announced Silent Hill 8 for the PS3 and Xbox 360.
But that wasn't all the Game Informer news coming out today as the magazine's website revealed the cover, which showcases the new Elder Scrolls game, The Elder Scrolls V: Skyrim. The front cover symbol will have a special coating that will allow it to have a three-dimensional look, but it's the back cover that has all the intrigue.
"The strange language seen there offers the first hints of Skyrim's story, along with a unique tie to the singing in the recent teaser trailer," wrote Associate Editor Matt Miller. "What does it say? The answer lies in translating the stanzas into English. Check back later today to solve the puzzle."