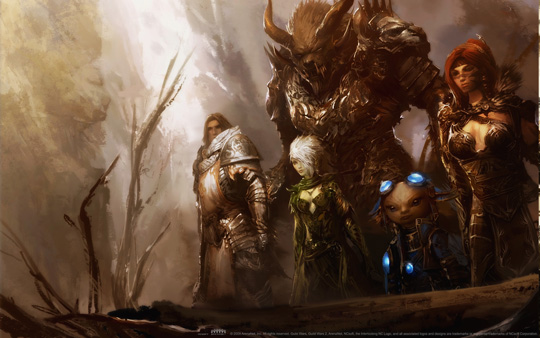 NCSoft has confirmed that it will be hosting a press briefing at Gamescom, Europe's largest videogame convention, on August 17. The briefing is set to take place on the event's media day and will run a total of 45 minutes from 9:15 a.m. – 10:00 a.m. Central European Time (3:15 a.m. – 4:00 a.m. EST).
The publisher has also promised that during the event it will make a "world exclusive" announcement. This reiterates a statement made back in May by NCSoft European sales boss Seth Rogers, where he claimed the company would have a "major presence" at the show and plan on "stealing a few headlines."
Guild Wars 2 is currently NCSoft's biggest property, one of the most highly-anticipated MMOs set to release, and has a massive following in Europe. The game is planned to have a beta sometime this year and its release date is still set at the vague "when its ready". It is quite possible that this "world exclusive" could be the reveal of a definitive date for one or both.
[VG247]