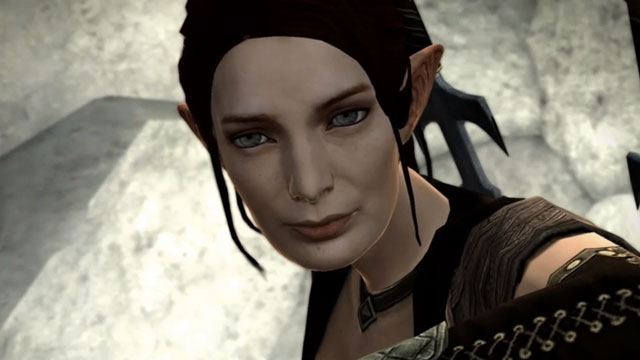 BioWare is bringing some star power to its next batch of DLC for Dragon Age 2, as star of "The Guild" Felicia Day will take on the role of Elvin assassin Tallis in "Mark of the Assassin."
The content's story will have Tallis meeting and convincing Hawke to infiltrate an "impregnable" Orlesean baron's stronghold filled with guards on the inside and monsters on the outside in order to acquire an extremely valuable jewel, The Heart of Many. Tallis will have her own skill tree with new and unique abilities available only to her, which Day stated in an interview with GTTV were modeled after her moves in the upcoming live-action Dragon Age web series, "Dragon Age: Redemption", where Day also plays the role of Tallis.
"I don't want to give any spoilers away as to how they encounter," Day stated of Hawke and Tallis. "I could just say that there's fighting involved, and it's sort of a surprise situation where she's very bold in his presence. I think the opening cinematic speaks for itself in its awesome-ness."
"Mark of the Assassin" is set for a coincided release with "Redemption" on October 11 for the PlayStation 3, Xbox 360, and PC and will cost gamers $9.99/800 MS Points.
To see the content's official trailer, simply scroll below.
[flash width="540" height="337"]http:/www.youtube.com/v/_0_41SWzCwk?version=3&hl=en_US&rel=0&hd=1[/flash]