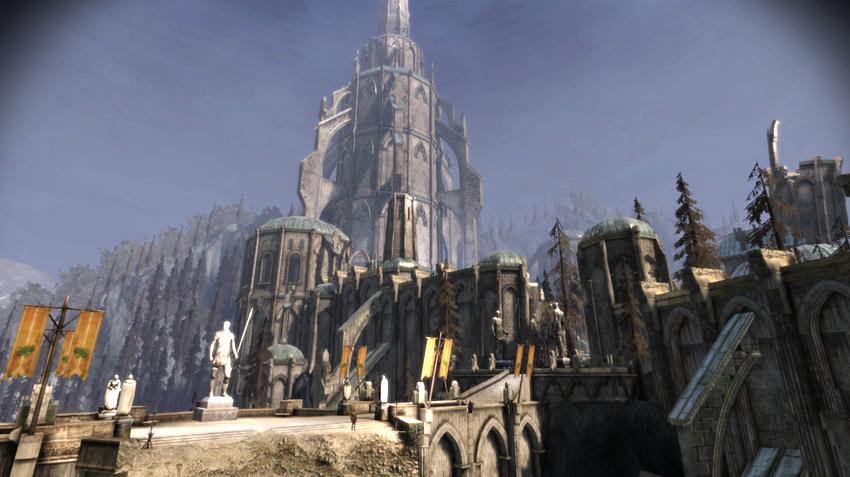 Players itching to get personal payback against the darkspawn in Dragon Age: Origins will get their chance on all three platforms. BioWare has announced Return to Ostagar, the newest DLC for the game that will surface this holiday season.
The site of the darkest hour for the Grey Wardens, Ostagar is the site of a huge battle between King Cailan and the Grey Wardens against the evil darkspawn. The battle goes horribly wrong as the Grey Wardens are nearly rendered extinct and King Cailan himself is squished like a tomato.
In Return to Ostagar, players will be able to return to the darkspawn-infested fortress to take revenge upon those that slaughtered their friends. Players will also uncover secrets and seek out the arms and armor of King Cailan himself.
"We are very proud of the phenomenal launch of Dragon Age: Origins and we're pleased to announce the next installment of downloadable content that will be available to fans of the game," stated Ray Muzyka, Group General Manager, RPG/MMO Group of EA, and Co-Founder, BioWare. "The Return to Ostagar DLC pack is a prime example of BioWare's commitment to give fans a game that continuously offers new experiences and further enriches a storyline that has already received critical acclaim and positive feedback from the players."
Return to Ostagar will become available to PS3, Xbox 360, and PC owners sometime this holiday season. The price is estimated to be around $4.99.
[Kotaku]