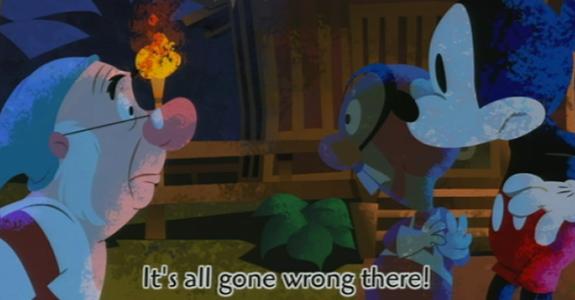 Disney Interactive Studios has released a new trailer for Epic Mickey. In this near four-minute behind-the-scenes clip, Junction Point founder Warren Spector discusses how important storytelling will be in the upcoming adventure featuring Mickey Mouse.
Spector also reveals a nice tidbit of information in the video regarding how the game actually came about. Although many believe he was the one who went to Disney about doing a game, the concept of a world for forgotten and rejected characters and even some of the other story concepts were actually proposed by the executives to Spector himself.
For more on this amusing twist and just how big a role story will play in the upcoming title, just check out the trailer below. Disney Epic Mickey is scheduled for a November 30 release on the Nintendo Wii.
[flash width="540" height="337"]http:/www.youtube.com/v/pddr42v2nhQ?fs=1&hl=en_US&color1=0xe1600f&color2=0xfebd01[/flash]