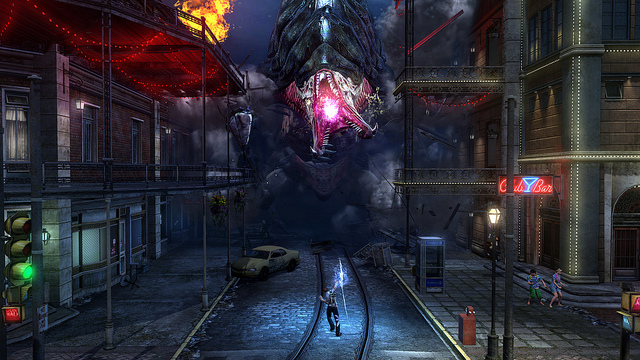 Sucker Punch and Sony have released some new screens and a pair of gameplay videos for inFAMOUS 2 showing off some intense fights during the game's story and the benefits that come with user-generated content.
The first video gave insight into a fascinating twist with the game's plot. Conduits in the inFAMOUS universe are people who are capable of becoming super powered, but the first clip shows that somebody has figured out a way to force people into becoming Conduits.
In the second half of the video, players are introduced to inFAMOUS 2's boss fight with the immense Behemoth. The battle shows Cole throwing anything and everything at the mammoth creature before the player discovers that it possesses glowing purple vulnerable points that must be destroyed to take the monster down.
Moving over to the second video, Sucker Punch shows the variety of missions that can be made with its user-generated content capabilities. From saving damsels in distress and taking out mobs of militia to a modern version of Space Invaders, there seems to be a plethora of creative and innovative ways to make the title enjoyable by members of the community.
inFAMOUS 2 is set for a June 7 release exclusively for the PlayStation 3.
To see all of this footage for yourself, just check it and the accompanying screenshots below.
[flash width="540" height="337"]http:/www.viddler.com/simple_on_site/5341b573[/flash]
[flash width="540" height="337"]http:/www.viddler.com/simple_on_site/9463f614[/flash]