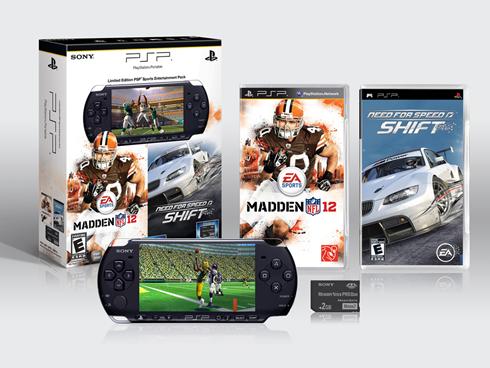 It looks like the PSP still has some life left in it after all.
Later this month, Sony plans to release an EA PSP bundle that comes packaged with a black PSP, 2GB memory stick, and copies of Madden NFL 12 and Need For Speed Shift. Those still interested in the ailing handheld can expect to pay $159.99 when it hits store shelves in August.
With the Vita scheduled for launch sometime in early 2012, now might be your last chance to pick up this type of bundle. Happy shopping.