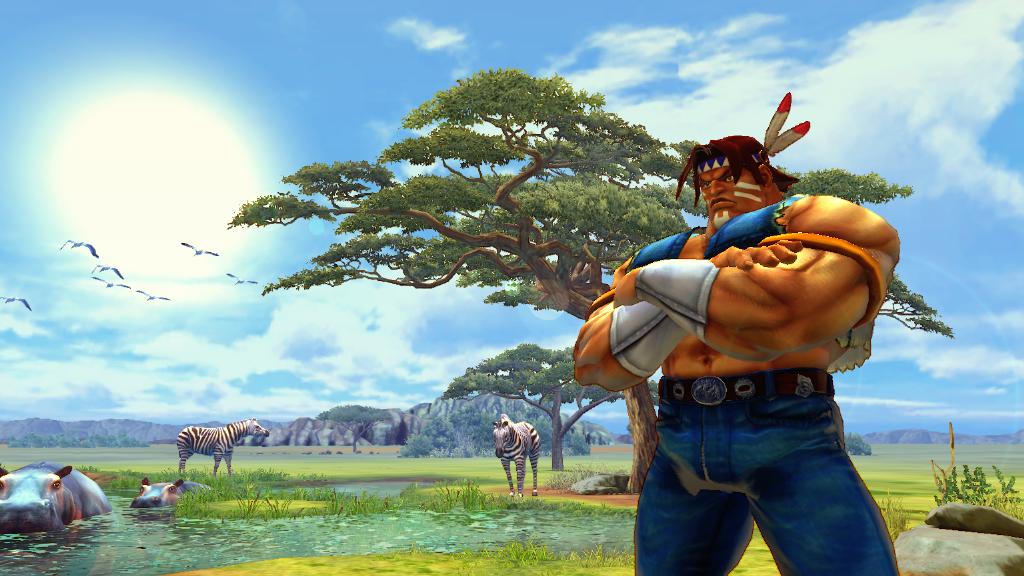 The information has begun to pour in for Super Street Fighter IV, the expanded re-release of Street Fighter IV which features new characters, modes, and improved online play. Now Capcom has revealed the new stages to be featured in the game and sent us a press release with all the details on the locales that you can beat your friends down in.
Final Fight fans will scream with glee when they check out the Metro City stage that features Hugo in the background and a giant, in construction Mike Haggar statue holding a Metro City banner. The African stage plays host to numerous critters and is among the most animated stages being introduced. Meerkats will pop up and you can knock over hippos during your bout. The Korean stage is a remake from Street Fighter Alpha 3 and features an over excited man in the background who is freaking out over the fighting. India is also another redux from the Street Fighter Alpha series and features Dhalsim's wife Sari in the background who cheers on her elongated husband. The final stage is another version of Seth's stage from Street Fighter IV, featuring the S.I.N laboratory in a state of total destruction.
Super Street Fighter IV is set for release in Spring 2010. Head over to the Capcom Unity blog for all the new screen shots.