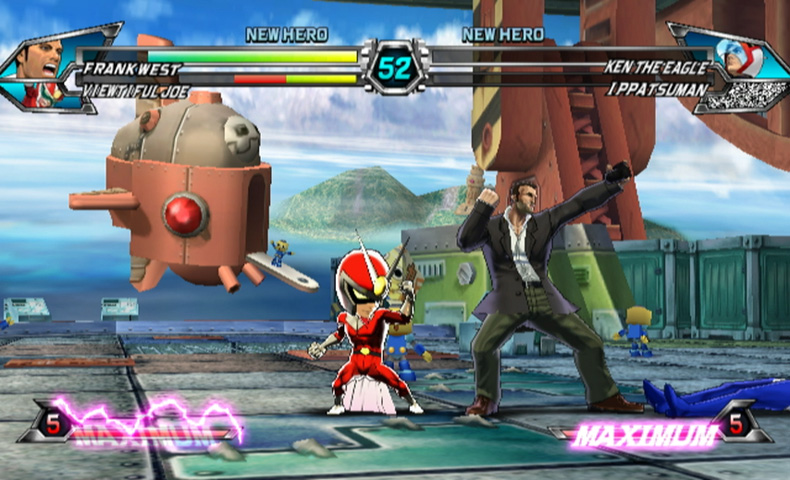 By now you know photo journalist extraordinaire Frank West is going to make an appearance in Tatsunoko vs. Capcom: Ultimate All Stars, but did you know about all his crazy, zombie-infested moves? Capcom's Seth Killian demonstrated Frank's insane and surprisingly useful move set at the Tokyo Game Show.
In the video we see Frank summoning zombies to grab an opponent or knock them over, striking with an assortment of weapons such as a baseball bat and golf club, and capping it all off with a super move that involves a Servbot head and a bad day with more zombies. All in all, Frank West looks like an interesting addition to the crazed fighter.
Tatsunoko vs. Capcom: Ultimate All Stars is a crossover fighting game that pits the Capcom roster of charaters against anime production house Tatsunoko. Pitting fighters such as Viewtiful Joe, Takkaman, and Chun Li against one another, the game aims for the past zaniness and simple, yet deep gameplay of previous VS. titles.
Tatsunoko vs. Capcom is scheduled for a January 26th, 2010 release in North America.
[Gamespot]