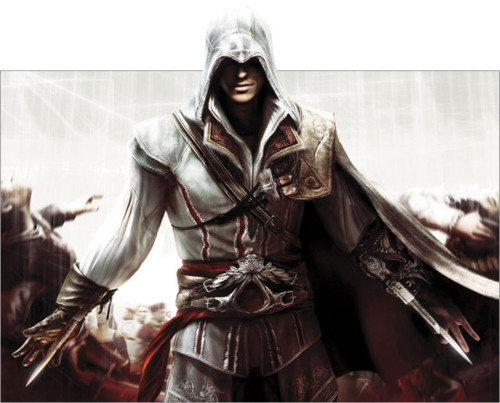 Ubisoft has confirmed that the next installment in the Assassin's Creed franchise will once again star Italian protagonist Ezio Auditore de Firenze in a full Assassin's Creed II "follow-up" game. Ubisoft did not specify however if this new game will be Assassin's Creed III or a spin-off like Altair's Chronicles, Bloodlines, and Discovery.
"We have a new Assassin's Creed that we expect will be a very high quality product that as well as an offline component will have a multiplayer component," said Ubisoft CEO Yves Guillemot.
Details on the multiplayer have not been released, but the game will be created by all the studios that worked on Assassin's Creed II.
"It is the same studios because it's not only one studio creating the game, but an association of studios and they are working together to make it happen," stated Guillemot.
The official word on Ezio's return however came from a fellow Ubisoft spokesman and not Guillemot.
"The game will take place with the same hero, which is Ezio, and will follow-up the story that took place in Assassin's Creed II," said the spokesman.
Guillemot also confirmed that the game will come at a "full price point".
[CVG]