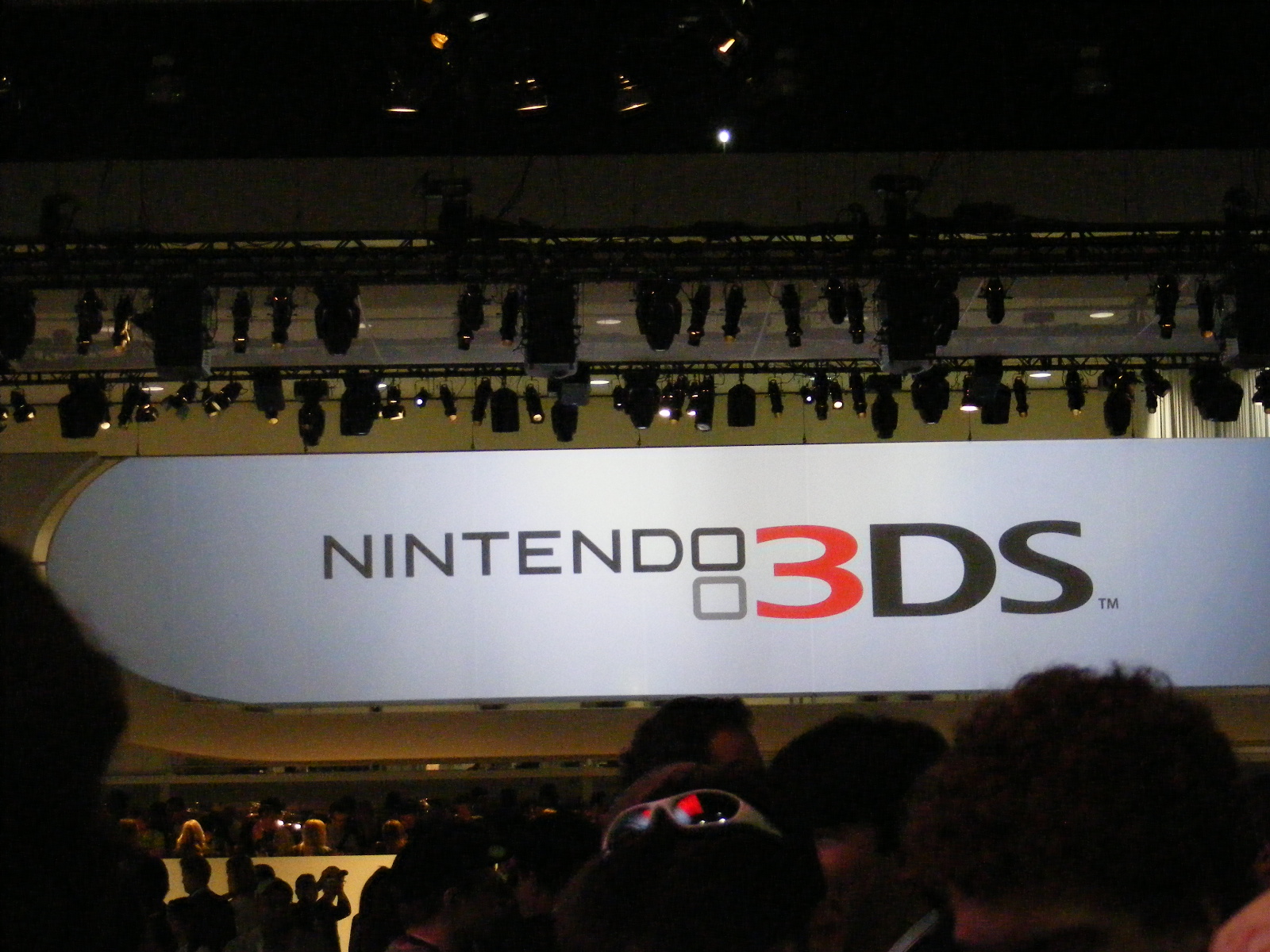 The Nintendo 3DS will be hitting shelves here in North America in March, Nintendo announced overnight in Japan.
Japanese Nintendo buffs will get theirs February 26 for 25000 yen (roughly $299). No price or exact date was given for America.
Nintendo also announced all of the specifications for its brand new handheld. Here they are, in fantastic bullet point form:
– 134mm by 74mm in dimension, 21mm thick and weighs 230 grams.Top screen is 3.53 inches with an liquid crystal display of 800 x 240 pixels, while lower screen is 3.02 inches with a liquid crystal display of 320 x 240 pixels. Sports two 0.3 megapixel cameras outside and one inside the portable's clamshell.
– Will be bundled with a lithium ion battery, charging stand, a standard AC adapter, a 10cm Nintendo 3DS touch pen, a 2GB SD card, six "augmented reality" cards, and instruction booklets.
– New functions include a slide pad, a motion sensor and a gyro-sensor.
– Full parental controls will be in place, a la the DSi before it
– Fully compatible with DS games, as well as DSiWare and the brand new 3DS Virtual Console, home to Game Boy,Game Boy Color, and possibly GBA games.
– Game cartridge slot, SD card slot, slot for the AC adapter, microphone and headphones jack all found on the system
– All 3DS cartridges are the same size as its predecessors.
I don't know about you, but I am more than excited for this. March can't come soon enough.