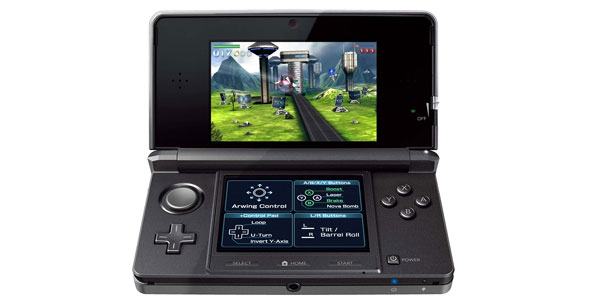 Set to launch its newest handheld the 3DS next month, Nintendo has revealed the launch titles that will accompany it.
When the handheld launches in Japan on February 26 it will be alongside:
Winning Eleven (Pro Evolution) 3DS Soccer
Super Street Fighter IV 3D Edition
Samurai Warriors: Chronicle
Tobidasu! Puzzle Bobble 3D
nintendogs + cats
Ridge Racer 3D
Combat of Giants: Dinosaurs 3D
Professor Layton and the Mask of Miracle
For the 3DS's launch it appears that Nintendo have chosen to let external developers take responsibility, with the nearly all the games on offer being externally developed. Also noticeable is the distinct absence of Nintendo's flagship character Mario.
Hardcore Mario fans will be left frustrated. Nintendo has given no solid hints or information on when gamers should expect to see the return of Nintendo's classic character. All Nintendo has given fans is a vague promise that a 3D Mario Kart game will happen eventually.
[Kotaku]