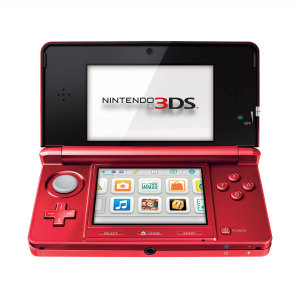 Nintendo has announced its newest addition to the Nintendo 3DS hardware line, a flame red handheld. The new color will launch on September 9 alongside StarFox 64 3D and comes on the heels of the first price cut for the system at its new price point of $169.99, which will go into effect on August 12 in the United States.
The Flame Red 3DS joins the current color line of Aqua Blue and Cosmo Black, so now shoppers will have one more distinct fashionable color to choose from.
Nintendo of America President Reggie Fils-Aime had this to say about the new color and upcoming Nintendo release calendar:
"Nintendo 3DS is poised to be on fire for the holidays, with its new suggested retail price, great games and our new Flame Red color. With major upcoming releases in the Star Fox, Pokémon and Mario series, in addition to downloadable offerings from Nintendo eShop, Nintendo Video and Netflix, the system offers new and fun experiences to owners on a daily basis."