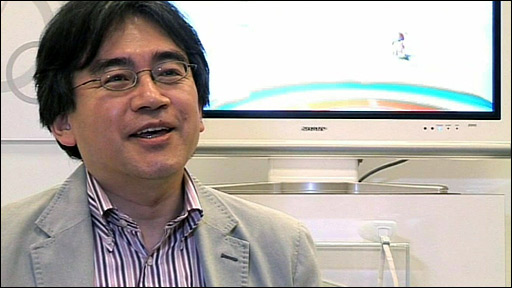 The GDC has announced that Nintendo president Satoru Iwata has been selected to deliver the event's 2011 keynote speech for the fourth time in his career.
Iwata's speech is titled "Video Games Turn 25: A Historical Perspective and Vision for the Future." While video games have been around longer than 25 years, this is the 25th anniversary of both the release of the NES in North America and the GDC itself.
"We are honored and pleased to welcome Mr. Iwata back to the keynote stage for our 25th conference," said Meggan Scavio, GDC director. "Nintendo continues to innovate and captivate developers and gamers alike, and we're looking forward to their unique insights into both the history and future of the game business."
The GDC keynote nod has been given to Iwata three times before this most recent one. His previous keynote in 2005 had Iwata giving developers information about the technology being used for the Nintendo Wii for the first time. In 2006, he spoke on "disrupting development" and introduced philosophies on engaging new players to Western development community while in 2009 he debuted The Legend of Zelda: The Skyward Sword.