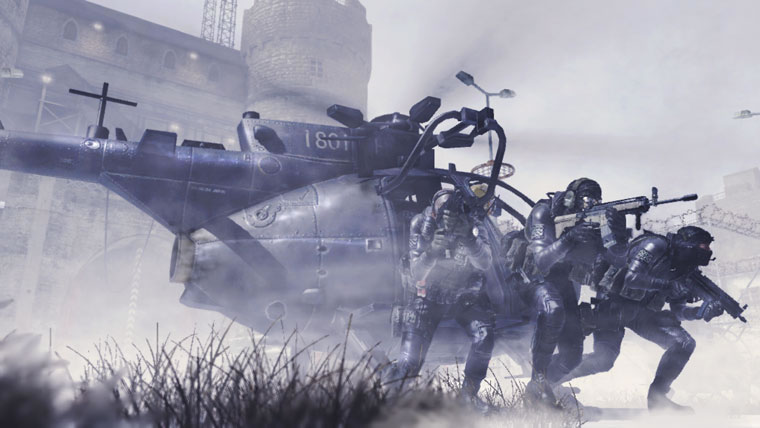 Keen-eyed gamers may notice a few snippets of underwater action in the teaser trailer released by Infinity Ward for TNT; concerns were raised that the upcoming Modern Warfare 2 will involve some sort of underwater combat level, complete with dwindling breath bar or sluggish controls.
Infinity Ward assuages our worries by clarifying the details of the underwater portion of the trailer. "It's mostly…the opening to a level," explains Infinity Ward CCO Vince Zampella in an interview with GameTrailers TV. "There's not any underwater combat or anything…that's how the CO's generally infiltrate."
So there you have it; the developers have mostly solidified the fact that combat in Modern Warfare 2 will largely revolve around land action. Kudos to Infinity Ward for maintaining such a high degree of communication with the gamer community so far.