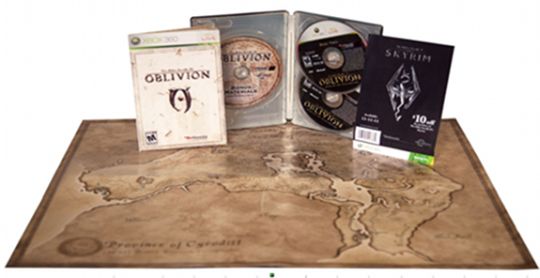 The Elder Scrolls IV: Oblivion is nearing its fifth birthday and to celebrate the occasion Bethesda has announced an anniversary edition set to hit gamers' shelves on June 28.
As well as the Game of the Year Edition of the game, the bundle will contain a map of Cyrodiil, DVD extras, an exlusive The Elder Scrolls V: Skryim trailer, and best of all, a $10 coupon off Skyrim when it's released.
Details on the availability of the bundle are unconfirmed, but listings have been found on Overstock.com and Amazon.com for Xbox 360, PlayStation 3 and PC.
The hugely awaited fifth outing of The Elder Scrolls series, Skyrim, is set to release on November 11 for Xbox 360, PlayStation 3 and PC.