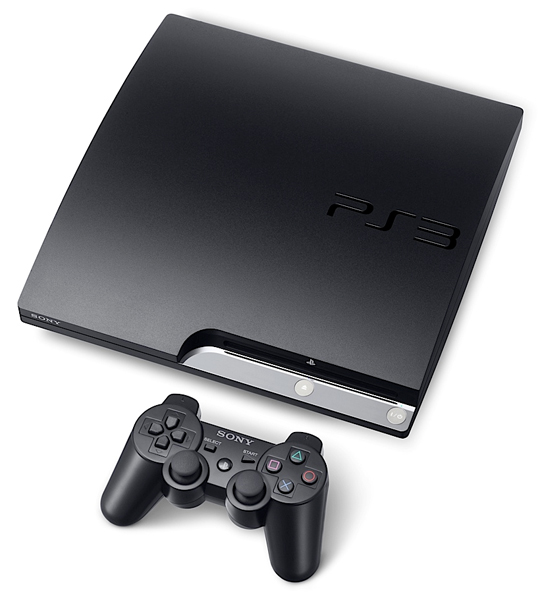 We all knew it was coming, but now it's official. Sony president Kaz Hirai announced at Gamescom today that the PS3 Slim will be available the first week of September, and existing PlayStation 3 models will receive a price cut starting tomorrow, August 19th.
The new unit will cost $299 (€299, ¥29,980), and will be 33 percent smaller and 36 percent lighter than the current PS3 form factor. It will also consume 34 percent less power than its big brother, while maintaining most of the features already in place… including the absence of backwards compatibility. The internal hard drive capacity of the new model will be 120GB, and all PS3 Slim units will come pre-loaded with Sony's recent 3.0 firmware.
Missing from the Slim is the "Install Other OS" option, which allows users to put Linux on the console. A Sony press release states, "The new PS3 system will focus on delivering games and other entertainment content, and users will not be able to install other Operating Systems to the new PS3 system." The company has also abandoned the old "PLAYSTATION 3" (Spiderman) font in favor of a rounded, more ergonomic-looking style.
As for existing PS3 models, a $100 price cut will go into effect tomorrow, making the 80GB PS3 and the 160GB Uncharted bundle a more affordable $299 and $399, respectively.