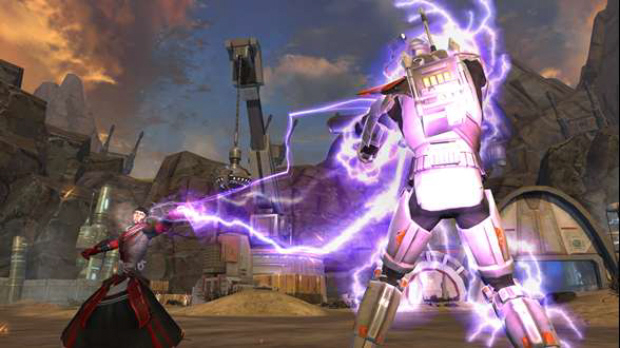 Star Wars: The Old Republic has a substantial release window yet again, but this time it falls on the opposite side of summer. The MMO from Electronic Arts and BioWare will be coming to the PC in September of 2011.
The report comes from MCV, where anonymous development sources have told the site that this is when the game will finally see the light of day not just in North America, but worldwide.
It's been a bizarre road for The Old Republic, which was confirmed last year for a spring 2011 release by both EA CEO John Ricitello and BioWare Community Manager Sean Dahlberg. Then in November 2010, EA's CFO Eric Brown changed that to an extremely vague "fiscal year 2012" for EA that starts April 2011 and ends March 2012.
That announcement came after a former EA developer called out the quality of The Old Republic based on the game's stage of development at the time. He told readers that the studios had spent over $300 million on the MMO and prophesized it would "be one of the greatest failures in the history of MMOs from EA."
At the same time as his fiscal 2012 announcement, Brown rebutted this prophecy by claiming at a conference in New York that EA has a plan in place for The Old Republic that will make it a financial success and "ten-year opportunity" even without World of Warcraft-like subscriber numbers.
[MCV]