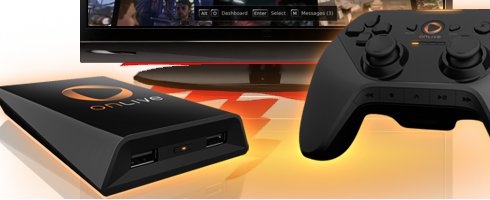 OnLive, Inc. has revealed today a new flat-rate monthly game plan for its OnLive network. The plan, titled PlayPack, will allow all OnLive members to choose from library of what is currently more than 40 game titles to play for $9.99 a month starting January 15, 2011.
Those who already own an OnLive Game System are able to try out this plan in its beta version for free right now. Once it goes live on January 15, those OGS owners will be required to pay for the system just like everyone else.
"OnLive's PlayPass and PlayPack plans give players maximum flexibility to try or buy video games," said well-known video game analyst for Wedbush Securities Michael Pachter. "Top-tier titles are available as individual rentals and purchases, while everything else is available at a flat rate. With these programs, OnLive is effectively offering the equivalent of an iTunes/Netflix combo for gaming."
OnLive will still be offering its free trials, three- and five-day rentals and Full PlayPass options for "a la carte" new-release games in addition to the new PlayPack plan. The number of titles to be offered on the plan will expand, but its current library is highlighted by titles such as the ones listed below:
– Prince of Persia
– NBA 2K10
– Tomb Raider: Underworld
– F.E.A.R. 2
– Tom Clancy's H.A.W.X.
– Unreal Tournament 3
– Vin Diesel Wheelman
– LEGO Batman
– Defense Grid Gold
– Saw
– 2D Boy
"OnLive's new PlayPack plan is another example of unique value and convenience unlocked through cloud gaming technology," said Steve Perlman, founder and CEO of OnLive. "People love flat-rate plans for instant-play media, so it's exciting to introduce this offering to the video game market for the first time. With PlayPass games priced from $3.99 to $49.99, along with the new $9.99/mo PlayPack plan, OnLive's growing library of games will suit any budget and any type of gamer, from casual to hardcore."
Also announced today by OnLive was that pre-orders for its OGS, priced at $99 and packaging the game system with a controller, have begun shipping out.