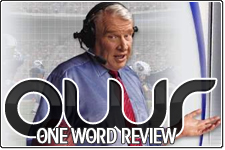 With Madden 09 hitting stores this Tuesday, GamerNode is taking a look at the entire Madden franchise for this week's One Word Review. The series has been a fixture in the gaming world since 1991, and has grown into what most consider to be the definitive videogame football experience. It's had its ups and downs, but at the end of the day, the fans still come out in droves to get their hands on Madden. What does GN think of that?
Brendon's OWR: "BOOM!"
Eddie's OWR: "Perennial"
Chris A's OWR: "Hailmaryiffic"
Andy's OWR: "Repetitive"