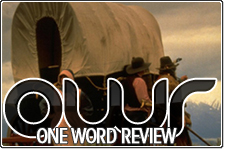 Oregon Trail is a game that will seemingly live on forever, at least in the hearts and minds of those who played it. It was a common sight in many-an-elementary school computer class, and fording the river, buying oxen, and catching deadly cases of malaria somehow manage to stick with you. This surprisingly fun game was considered educational more than a decade ago, and I, for one, am grateful for that.
So how do the GN writers and editors sum up Oregon Trail in just one word?
Brendon's OWR: "Dysentary"
Eddie's OWR: "Perilous"
Demetri's OWR: "Survivalism"
Creighton's OWR: "Fifthgradey"