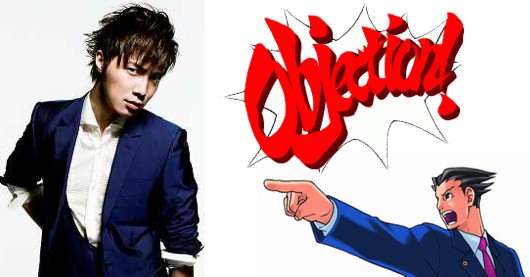 Less than a day after one videogame movie adaptation loses its director and writer, a second is announced and given a release window. That second film will be "Phoenix Wright: Ace Attorney", a live-action adaptation of the courtroom adventure game of the same name set to release early next spring in Japan.
The announcement was made by Capcom, the developer and publisher of all games in the Phoenix Wright universe, and while the company did not release any details the film's plot, it did unveil a cast and director. Takashi Miike, famed director of the cult hit "Audition" and whose most recent projects include "Crows Zero" and "Thirteen Assassins", has been tapped by game maker to helm the project.
As for the cast, taking the lead role of Phoenix Wright himself will be Hiroki Narimiya, who is most known for his role in the live-action film adaptation of the anime "Nana". Taking the role of Phoenix's rival prosecutor Miles Edgeworth will be Takumi Saito while Mirei Kiritani will play the defense attorney's naive assistant and spirit medium Mey Fey.
The announcement of a live-action film for the game is not as big of a surprise as one would initially think. The popularity of the Phoenix Wright franchise in Japan has already led to the creation of a musical and theme park ride in the country.