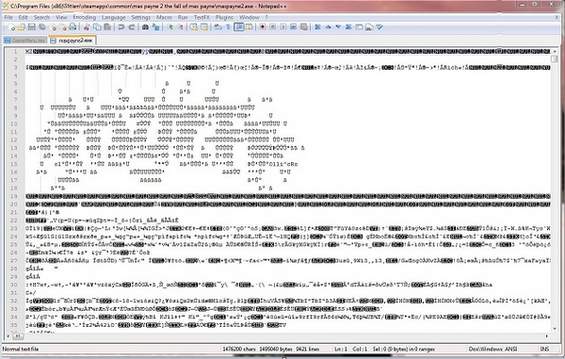 It looks like the nice folks at Rockstar have found a great way for piracy to be useful: by using a no-CD crack from dismantled "pirating outfit" Myth to make Max Payne 2 function on Valve's digital distribution platform, Steam.
After loading its executable file in a hex editor, a Steam user who had purchased Max Payne 2 discovered Myth's ASCII logo in the file's code. The logical assumption, then, was that in order to bypass digital rights management measures and make the game run on the disc-less Steam platform, company employees took a little shortcut and simply cracked the game using Myth's work, then released the cracked version for digital sale.
"Seems Rockstar got a little lazy and used this crack instead of recompiling their executable without DRM," said the forum post regarding the discovery.
Lazy indeed, but why not use the crack? The work has already been done, the group behind it was busted by the FBI in 2005, and it's Rockstar's game, anyway. At least someone's seeing the sunny side of the pirate ship.