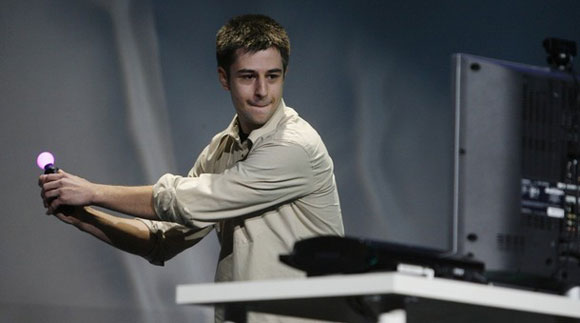 While the PlayStation Move was obviously designed for a more casual, Wii-weened crowd, Sony is now saying that the distinct orb controller wasn't necessarily created with those users in mind.
In a recent interview with Official Playstation Magazine, SCEA R&D manager Dr. Richard Marks was asked if Sony is targetting a broader audience with their new device. Marks replied, "We worked really hard to have a compromise of simplicity and effectiveness. You want to pick it up and know exactly what to do."
He continued, "There's a big, simple button under your thumb and nice analogue buttons. So those are for the casual players, but then we had the original PlayStation symbols for the core experience. It was really important that the design appeal to both. We don't want it to be a casual controller, that wasn't the goal."
I understand that Sony wants to appeal to both core and casual gamers, but I'm not sure how including the customary PlayStation symbols will draw in Move skeptics. The device is either causual, or it's not. Let's just hope Sony's marketing for the PlayStation Move sends a clear message to prospective adopters of the peripheral.
What do you think?