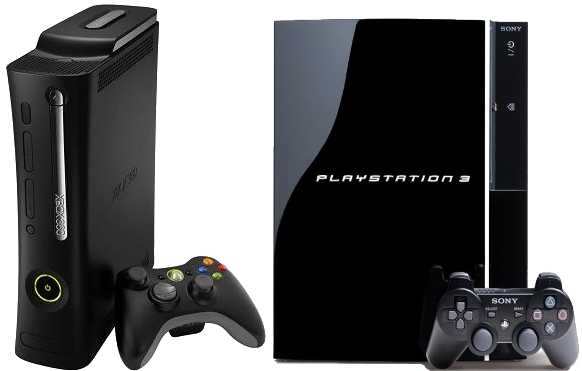 Microsoft's Entertainment and Devices division and Sony's Networked Product and Services division, which house the Xbox 360 and PlayStation 3 businesses, have both reported profits for this fiscal quarter.
The profit for Microsoft came to an astounding $382 million, as revenues increased 27 percent and Xbox 360 sales went up 38 percent with 2.8 million consoles sold. The quarter is the first of Microsoft's fiscal year.
"This was an exceptional quarter, combining solid enterprise growth and continued strong consumer demand for Office 2010, Windows 7, and Xbox 360 consoles and games," said Microsoft chief financial officer Peter Klein. "Our ability to grow revenue while continuing to control costs allowed us to deliver another quarter of year-over-year margin expansion."
Sony was able to post an $85.5 million profit in what is its second fiscal quarter with PlayStation 3 console and software units on the rise to 3.5 million and 35.3 million respectively. PSP and PlayStation 2 sales however dropped from last year.
The console maker credited reductions in hardware costs, the release of the PlayStation Move, and the higher PS3 sales for the increase in sales and revenue.