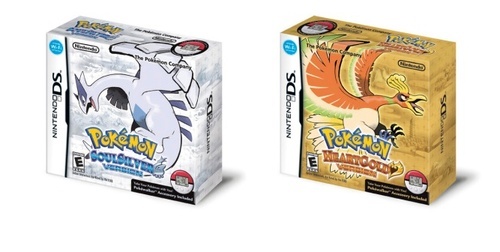 The release of the next pair of Pokémon titles is fast approaching, and Nintendo is adding a new accessory for HeartGold and SoulSilver to entice fans to purchase the titles. That accessory is called the Pokéwalker.
The Pokéwalker is a pedometer that will allow players to take one of their Pokémon and have them travel virtual routes as they go about walking in real life. The payoff for this is experience, special items, and special Pokémon.
"By walking, players earn Watts, which are used within the Pokéwalker to encounter and catch wild Pokémon or search for hidden items, and can be transferred into Pokémon HeartGold and SoulSilver Versions to unlock new routes," stated the press release. "There are even special versions of certain Pokémon that can only be found within routes on the Pokéwalker, giving players added incentive to keep their Pokémon with them wherever they go."
Players will also be able to wirelessly trade items with other players via the Pokéwalker.
Pokémon HeartGold and SoulSilver release on the Nintendo DS and Nintendo DSi March 14.