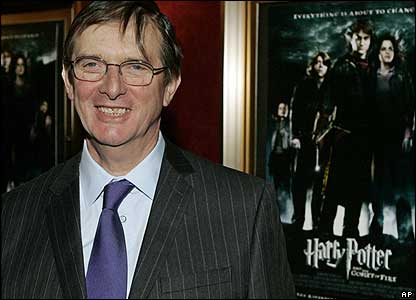 The director of recent summer blockbuster Prince of Persia, adaptated from the popular Ubisoft game series, claims that video games are not capable of doing human drama and "bore the arse" off him.
In a recent interview with CVG, Mike Newell, who has also directed movies such as Mona Lisa Smile and Harry Potter and the Goblet of Fire, talked about his work on the Prince of Persia film, video games, and adaptations. It was when the interview turned to the latter two topics that things went south.
"The Prince Of Persia movie is a great big, general entertainment with a romance, a boy and a girl, comedy, action and a very good melodramatic story," said Newell. "It should be enormous, free reign entertainment. That's what a Bruckheimer movie is, and that's what this tries to do.
"But when the discussion turns to the minutiae of the games, it begins now to bore the arse off me, frankly."
When the site asked Newell if he saw games as a threat to Hollywood, Newell went into a bit of a rant.
"Well, here we are, talking about the God damn games again," he replied. "The answer is yes, of course they can become a threat to Hollywood. But [they cannot] do so with drama in any real sense."
Newell continued by using TV shows such as 24 and The Wire as examples to support his claims.
"When people watch 24, they're watching for the surprise, you know – when is the great big bad surprise going to step out from behind the palm tree," he said. "When they watch The Wire, they're watching the human drama of it.
"You can't do it without the human drama. And the video game cannot do that. The video game can do all sorts of face-pulling, all sorts of: 'I am a bad man, I have a mean jagged sword,', but it can't do any more than that."
He stated that when he watches his son play an FPS or crew play Prince of Persia, he isn't capable of feeling anything. It's for this reason that he holds his contempt for games and does not wish to get into their creation.
"But as a filmmaker, we have to make our audience feel something. Because if they don't feel, they haven't been through anything," said Newell. "And I know, when I look at my 14-year-old's glazed eyes, that killing 3,000 Brazilians doesn't mean anything, really."
He also admitted to CVG that he had not played Heavy Rain or other games the site deemed "emotionally engaging".
[CVG]