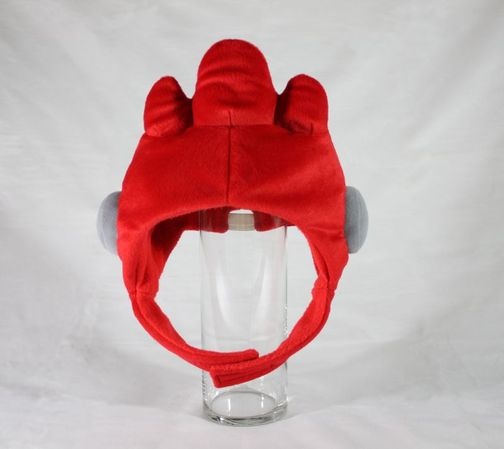 …a rooster hat.
That's right, if you put $5 down on the highly-acclaimed DS title at Gamestop (US) or EB Games (Canada), you will receive a free rooster hat to wear as you solve puzzles with flamethrowers, gas cans, and babies.
For those that don't know about it, Scribblenauts is an action puzzle game developed by the studio behind Drawn to Life and Lock's Quest. Players are tasked with collecting "Starites" from over 200 different puzzles. The main draw of the game is the ability to write virtually anything on the touch screen and summon it into the puzzle, so long as it's appropriate. Starite stuck in a tree? Write "ladder" and climb up to it, or write "axe" and chop it down. Have to get across the stage quickly? *Roller Skates" "Jetpack," or "Motorcycle" will get it done. Appropriateness is crucial, so no profanity will work.
And now, as if the game didn't sound interesting enough, pre-order and get a rooster hat. What could possibly go wrong?