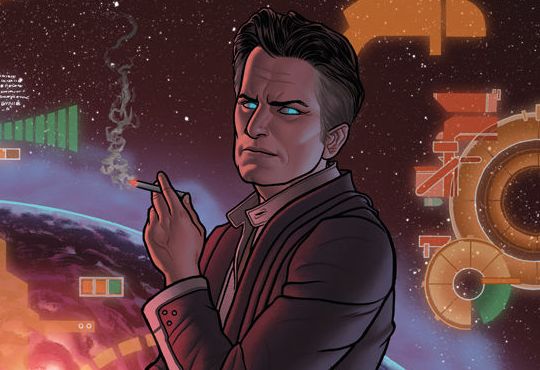 The Illusive Man is one of the most mysterious and intimidating figures in the Mass Effect universe. But starting January 19, 2011, the veil of mystery behind the leader of Cerberus will begin to lift as a new comic debuts showing his origins.
The comic is titled Mass Effect: Evolution and is being published by Dark Horse Comics, the same company that published the comic Mass Effect: Redemption. Today, the first two cover images as well as five preview pages have been revealed.
"With co-writer John Jackson Miller (Star Wars: Knights of the Old Republic) and artist Omar Francia (Star Wars: The Force Unleashed 2), [Mass Effect 2 lead writer Mac] Walters chronicles humanity's first deadly days on the galactic stage and uncovers the pivotal role The Illusive Man played in it all!" read a description of the comic. "Available only in comics, this essential piece of Mass Effect canon offers new insights for existing fans, while the focus on humanity's first steps into the wider Mass Effect universe provides a riveting story of action and intrigue for sci-fi readers of all stripes!"
You can check out all the preview covers and pages below.