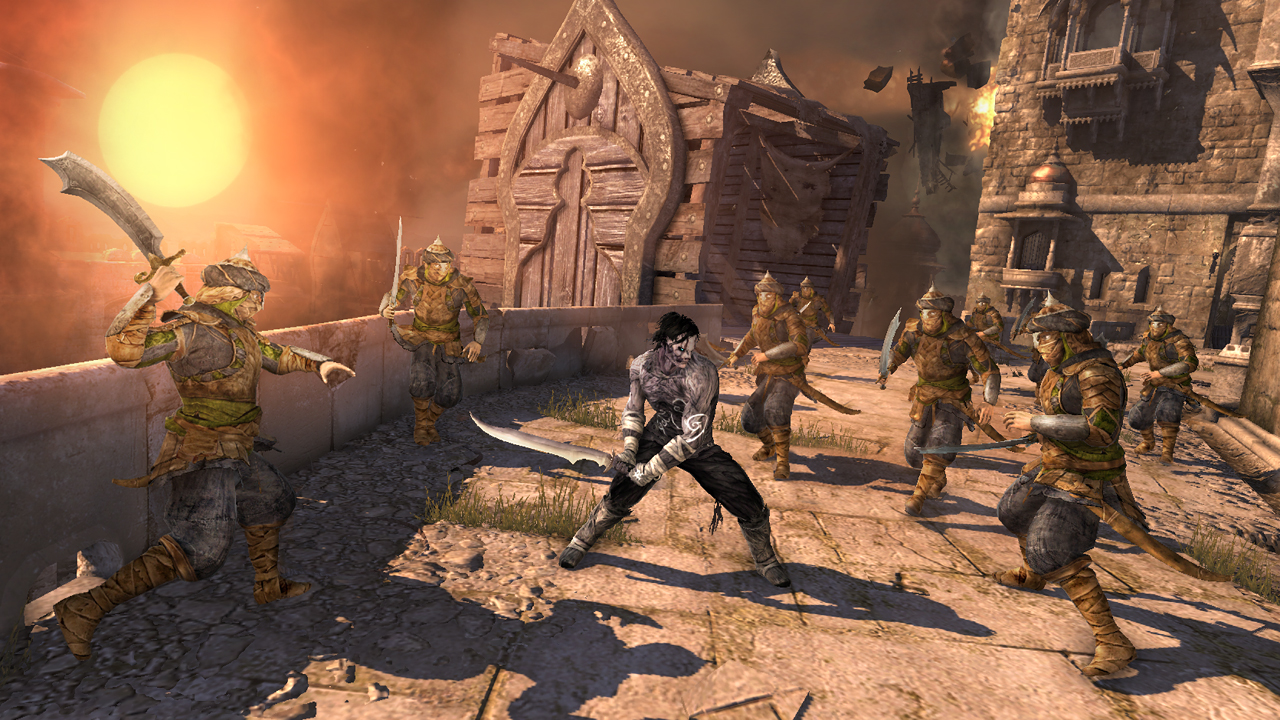 Ubisoft has recently announced the pre-order details for the newest Prince of Persia game, Prince of Persia: Forgotten Sands, the next game in the popular Sands of Time trilogy which sees the titular Prince climbing and fighting once again. Pre-ordering your copy from Gamestop, Best Buy, or Amazon will net you different bonuses.
First up, Gamestop is offering the Forgotten Arena game mode. Here you'll encounter waves of enemies who get progressively harder. As you kill enemies, you will replenish your health meter. If you kill more than 100 enemies, "you may have what it takes to become a real Prince of Persia."
Amazon is offering a $5 coupon off the Prince of Persia mobile game which will be developed by mobile mainstay Gameloft.
Finally, Best Buy is offering the SandWraith playable skin which you see above. The SandWraith is from Prince of Persia: Warrior Within and unlocking the skin allows you to use it throughout the entire game.
The bonuses are only mentioned for the PS3 and Xbox 360 versions of the game. We know the Wii version is an entirely different game, but we haven't heard if there will be special pre-order bonuses exclusive to the Wii.
Prince of Persia: Forgotten Sands is set for release on May 18, 2010.