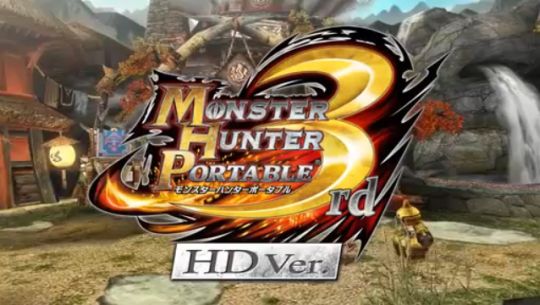 Sony today released details of their plans to bring PlayStation Portable titles to the PlayStation 3, promising graphical improvements and new features.
The PlayStation Portable Remaster Series looks to enhance the original titles with HD graphics, control pad support and exclusive new content.
Sony also plans to integrate the PS3's Ad Hoc Party service to support games with Ad Hoc multiplayer support, a long-awaited development for PSP multiplayer, with many popular titles containing only local multiplayer.
One of the most interesting developments is that save files of the PSP and PS3 versions will be transferable, letting you pick up where you left off, even on the move.
The first announced title to be remastered is Monster Hunter Portable 3rd, with more details expected soon. Whilst there is no release date yet, Sony has released a trailer of the game in action, comparing it to the PSP version:
[flash width="540" height="337"]http:/www.youtube.com/v/MxfURVCVxNw?fs=1&hl=en_GB[/flash]
Will this breathe life into the ailing PSP or will it hint at future developments for the NGP? Expect more developments from E3 next month.