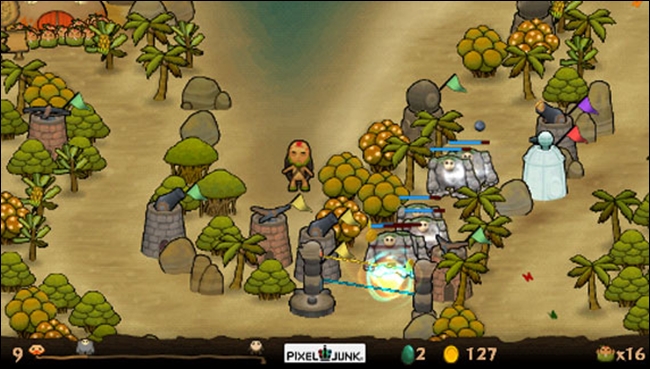 While PixelJunk Monsters Deluxe debuted to great fanfare and good reviews, developer Q-Games sees things in a different light. President Dylan Cuthbert has suggested that the rampant piracy of his game and other games on the PSP may deter them from future PSP development. Cuthbert stated in a tweet on their Twitter page: "I don't think we'll port anything else to the PSP, we have to see how PJMD does as there's a *lot* of piracy," following with, "because Monsters is such a good fit it is being pirated I think."
It's always bad news to see a developer consider steering away from a platform because of piracy, but PSP pirates are so rampant it seems it's the only way a developer might see to combat the piracy. The final comment from Cuthbert explains it: "unfortunately the pirates could just hack those kinds of things out."
Of course sales will always dictate future action, and if PixelJunk Monsters Deluxe sells well, we can assume Q-Games will consider more ports. I look forward to a portable PixelJunk Eden.
[Twitter]