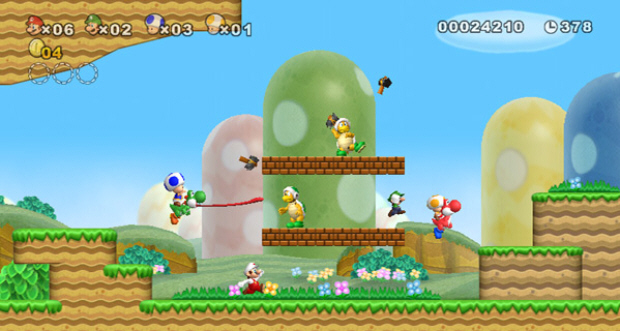 LiveWii is reporting that Mario and Luigi's latest adventure, New Super Mario Bros. Wii, now has an official release date for both Europe and the US.
The site reports that the Europe release date will be November 27 and, according to the site's math, a November 15 release date in the US.
The game will feature co-op for up to four players and is the first Mario-themed game to hit the console since Super Mario Galaxy.
[LiveWii]