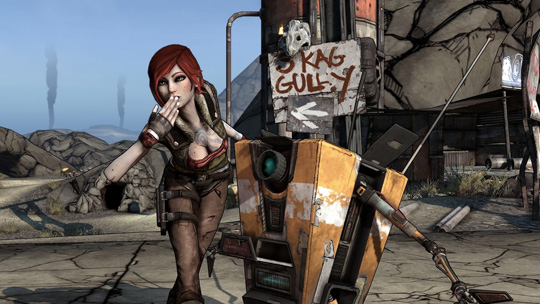 Gearbox Software is currently working on Borderlands 2 and will release the game sometime next year, according to a report from Eurogamer. The site stated that an announcement for the game from publisher 2K Games will be coming soon.
After the acquiring the information from "a source close to the game", the site contacted Gearbox head Randy Pitchford about the topic.
"I can tell you that myself and everyone at Gearbox LOVES Borderlands and we have been absolutely thrilled at the reception it's gotten from our customers and the fact that it's sold over four million units now," he said. "So you can see that we supported the game like mad with lots of great DLC and you can imagine that we're going to want to do a lot of things with Borderlands in the future.
"But we've only announced what we've announced. If we haven't announced it, it doesn't exist."
Desptie his denial of its existence, Pitchford emphasized that the developer won't be making an announcement about the game until its sure it can follow through.
"A customer promise should not be made until that promise becomes sufficiently clear and ready and the commitment is there to deliver upon the promise," he stated.
According to Eurogamer's source, the game will be made available for the PC, PlayStation 3, and Xbox 360.
GamerNode contacted 2K regarding the situation, but the publisher declined comment.