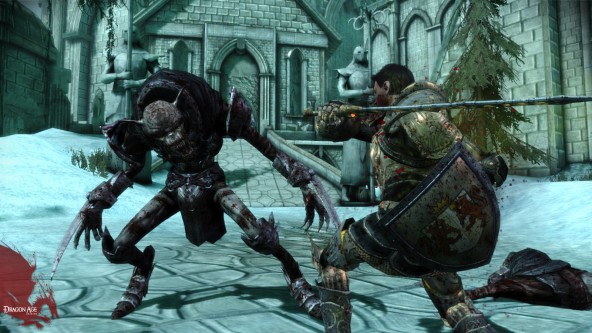 Xbox 360 owners looking to get their hands on the newest batch of DLC for Dragon Age: Origins will have to wait. Return to Ostagar has been delayed due to technical issues with a new title update for the game.
The DLC was originally put online yesterday right after the title update. The update was meant to prepare for the Return to Ostagar DLC, but has accidentally caused specialization classes in the game to not work properly. The DLC has been pulled and BioWare is informing players to not download the title update.
"We are removing Return to Ostagar from Xbox Live until the issue is resolved and are recommending that you do not download the title update," said BioWare quality assurance team member Chris Priestly on the BioWare forums. "If you have already performed the update, we apologize for this and are working hard to ensure a fix is available as soon as possible."
Priestly then added that more information will be provided when available. Until then, Return to Ostagar will remain delayed.
There is still no information on if or when the Return to Ostagar DLC will arrive on the PC or PlayStation 3.