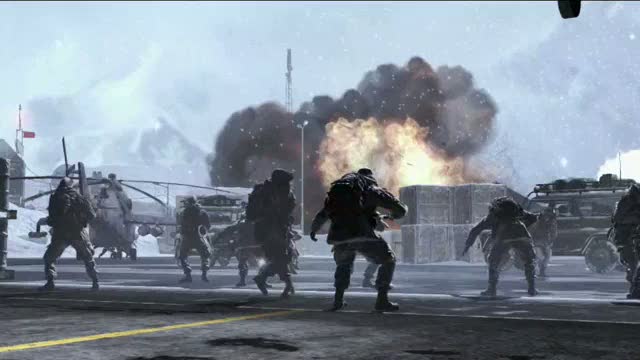 The original Call of Duty: Modern Warfare made gamers rethink the way multiplayer in first-person shooters can be played in terms of customization thanks to its perks and level system. According to Infinity Ward community manager Robert Bowling, Modern Warfare 2 is going to have a level of customization that is "ridiculous."
"The beta is really just the tip of the iceberg at this point, we're really just showing a little bit [of the game]," he said. "There's a lot more to come, whether it be customizable kill streaks, custom death streaks, equipment like tactical insertion, Semtex grenades — all that stuff."
"What we're offering with Modern Warfare 2 is a ridiculous amount of customization. The lead-out is insane, you have all these attachments to choose from. It really caters to the hardcore gamer who wants to dive in deep."
Modern Warfare 2 invades retailers on November 10.
[CVG]