Deep Silver has released a new batch of screenshots and a handful of videos in anticipation of the April 24 release of Piranha Bytes' Risen 2: Dark Waters for PC (May 22 for 360 and PS3). With a notable focus on voodoo in the southern Caribbean, what better way to spend a pre-PAX Wednesday afternoon than by checking out what's on offer?
Risen 2 takes place several years after the events of the first game, and now monsters have risen from the depths to bring all seafaring to a halt. The game's protagonist needs to end the madness, and Gregorius Emanuel Steelbeard, the foul-mouthed swashbuckler seen in these videos, is rumored to be the only one who knows what to do about it. The rum-fueled adventure begins.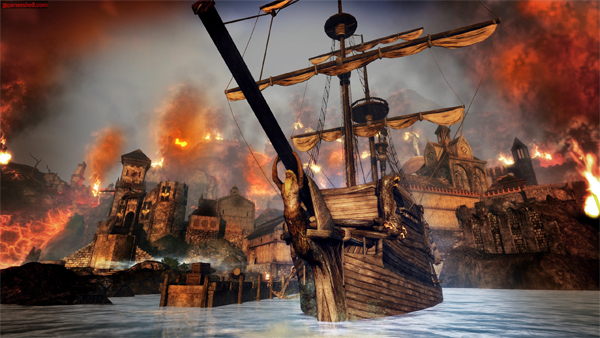 The following videos show the Nameless Hero meeting Captain Steelbeard, joining the pirates' ranks, and of course running into trouble in Trinidad & Tobago. He then goes on to seek out, learn, and use the voodoo of the Shaganumbi tribe, controlling a hapless drunken pirate from his jungle lean-to.
For more on Risen 2: Dark Waters, check out our hands-on preview. And check out this last shot; creepy, awesome, and potentially my next Halloween costume.